Beach House at Webster Hall in 2011 (more by Amanda Hatfield)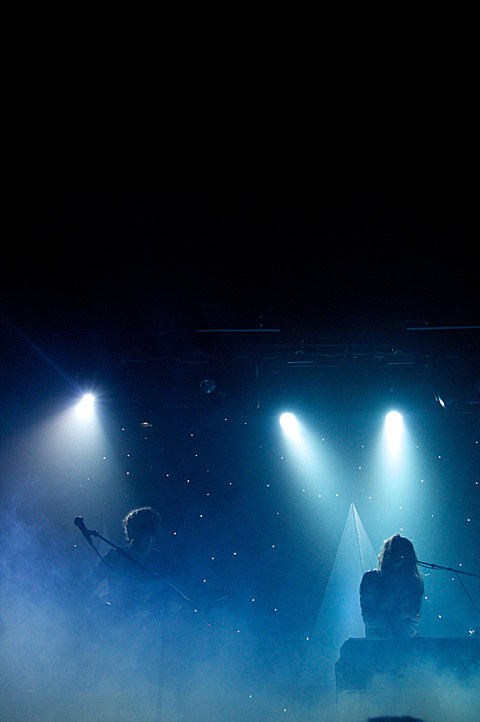 today in NYC
* Whiplash @ UCB
* Daniel Higgs @ Zebulon
* Tony Scherr @ Living Room
* The Killers @ Webster Hall
* Dave Hill @ The Half King
* Grouplove @ The Studio @ Webster
* Sepalcure, Francois K @ Deep Space
* Frank Fairfield @ Living Room
* Rain Machine, SORNE @ Mercury Lounge
* Father Figures, Visuals @ Glasslands
* The Gowanus All-Stars @ The Rock Shop
* Surfer Blood, Grand Rapids @ Maxwell's
* Matisyahu, Dirty Heads @ The Paramount
* Swaai Boys, Sweet Soubrette @ Cake Shop
* Hot Tub with Kurt and Kristen @ Littlefield
* Milk Music, Nude Beach, Zulus @ 285 Kent Ave
* Hugo, Thunder and Lightning @ Mercury Lounge
* Beach House, Lower Dens @ Central Park Summerstage
* Reverend Vince Anderson & His Love Choir @ Union Pool
* Patterson Hood & The Downtown Rumblers @ The Bell House
* Wilco, Lee Fields & The Expressions @ Prospect Park Bandshell
* These Days, Maica Mia, Big Brave, Verses Narrow @ Death By Audio
* Corporal (feat. Michael Shannon), Defibulators, Mesiko @ Fontana's
* Hammers of Misfortune, The Gates of Slumber, Occultation @ Saint Vitus
* King of Calypso The Mighty Sparrow @ MLK Jr. Concert Series at Wingate Field
* Icarus, Torrential Downpour, Family, For Sleeping or Jumping @ Lit Lounge
* Male Nurses, Goosebumps, Dopestroke, Savage Sex Boys, Munchausen @ Acheron
* Nekromantix, The Casualties, Down By Law, Lower Class Brats, Flatfoot 56, The Sheds @ Gramercy Theatre
Passion Pit were supposed to play the Apollo tonight, but were forced to cancel that show and a handful of other dates to give frontman Michael Angelakos time to improve his mental health. Read more about that in Pitchfork's excellent feature on Michael from last week.
A beardless Matisyahu plays Long Island's Paramount Theatre tonight before playing Catalpa Fest this weekend. He'll also do an in-store and signing at Barnes & Noble Union Square on Tuesday (7/24).
Lower Dens, who headlined Bowery Ballroom the other night, open for Beach House at Central Park Summerstage.
Australia's Husky, who are Beach House's Sub Pop labelmate and touring soon, posted an acoustic version of "Tidal Wave" to YouTube which you can watch below...
Speaking of beaches, Nude Beach open for Milk Music at 285 Kent.
Wilco play their first of two shows in Prospect Park tonight, with their first of two Lees.
"The Muppets" screens in Coney Island.
Follow @BrooklynVegan on Twitter.
Follow @bvChicago for just Chicago stuff.
Also follow @bvAustin for just Austin stuff.
Be our friend on Facebook too, and BV Austin's friend on Facebook and BV Chicago's friend on Facebook.
Follow BrooklynVegan on instagram.
Jack White, who we caught at the Firefly Music Festival over the weekend, recently released a video for "Freedom At 21" which you can watch below...
What else?

--
Husky

Jack White - Freedom At 21