What's going on Wednesday?
Altar of Plagues at The Studio at Webster Hall, 2010 (*more by Samantha Marble)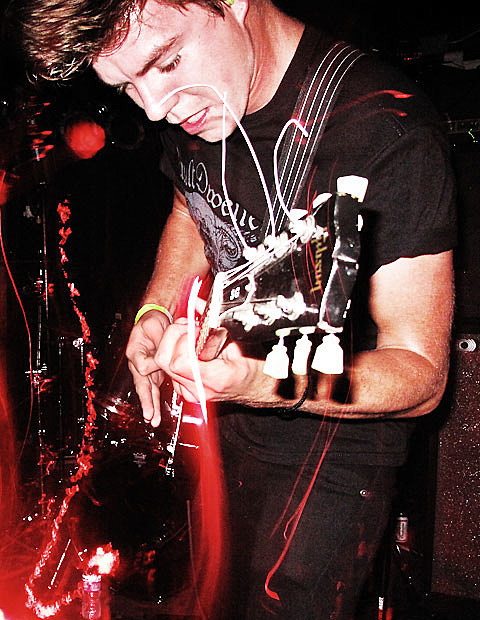 Tonight marks the second night of a three day tribute to composer John Cage at The Stone on what would have been his 100th birthday! Look for the "John Cage Big Band" featuring Miguel Frasconi, Daniel Goode, Kathleen Supové, Chris McIntyre, Cristian Amigo, Richard Carrick, David Watson, Guy Barash and more.
The Rapture begins its three-night residency with JD Samson & MEN at Music Hall of Williamsburg tonight (9/5). All three shows are sold out.
Azealia Banks is playing a private Fashion Week party at the Wythe Hotel tonight with Hunters, but she'll play a free, open-to-the-public show tomorrow at M.A.C. Soho as part of Fashion's Night Out.
Follow BrooklynVegan on Instagram.
The Vaselines were joined by Krist Novoselic at Bumbershoot in Seattle over Labor Day Weekend, where they joined together for "Jesus Don't Want Me For A Sunbeam." The song was originally recorded by the band and then later covered for Nirvana's MTV Unplugged LP.
As Rolling Stone points out, "Grandaddy frontman Jason Lytle is gearing up for the October 16th release of Dept. of Disappearance, his first solo record since 2009's Yours Truly, the Commuter. Now you can check out the video for album cut "Your Final Setting Sun," which Lytle describes as "a kind of fast-paced Western synth rock song."" Video is below.
Neurosis have released a new trailer for Honor Found In Decay. Check that out below.
The Vaselines "Jesus Don't Want Me For A Sunbeam" w/Krist Novoselic

Jason Lytle - "Your Final Setting Sun,"

NEUROSIS: Honor Found in Decay