What's going on Sunday? (Big Star tribute, X-Ray Spex tribute, Geto Boys, Real Estate, Hippy, Reigning Sound & more)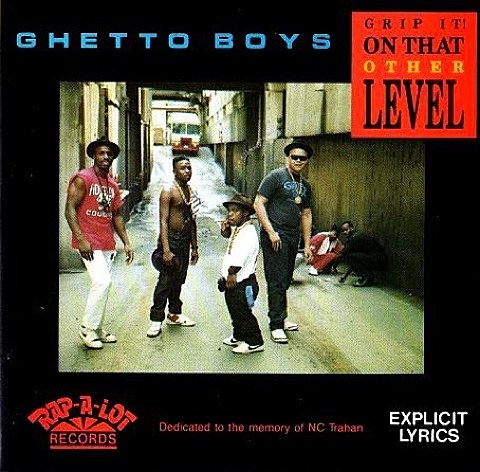 Browse our full NYC show calendar for all of tonight's shows. Here are some highlights...
First and foremost, today is the Gay Pride Parade in Manhattan!
Today is also your last chance to drink at Motor City. RIP Motor City.
Big Star's Third: An Orchestrated Performance @ Central Park Summerstage (FREE)
A tribute to Alex Chilton, the Summerstage show is a Who's Who of powerpop, '80s jangle, and other devotees, including Mike Mills, Jody Stephens, Sharon Van Etten, Kurt Vile, Marshall Crenshaw, Pete Yorn, Reeve Carney, Mitch Easter, and more. 7PM - 10 PM.
X-Ray Spex Tribute w/ Militia, The Suzan, The Shivering Brigade @ The Studio at Webster Hall
Speaking of good tribute shows, X-Ray Spex (whose singer Poly Styrene passed away in 2011) are being honored at The Studio at Webster Hall today with sets from Militia, The Suzan, and The Shivering Brigade. Tickets for this show are still available.
Geto Boys @ BB King's
Legendary rap crew Geto Boys are still kicking, but they don't make their way to these parts very often, so tonight's a rare opportunity to see them in NYC, and one that's not to be missed. Recent setlists have included classics like "Still," "Mind Playing Tricks On Me," "Damn It Feels Good to Be a Gangsta," and so much more, so tonight should be a pretty fun show.
Reigning Sound @ Maxwell's
Memphis' soulful garage rockers Reigning Sound (fronted by true-believer Greg Cartwright) just played 4Knots and they're sticking around for another show at Maxwell's. Tickets are still available. Go to Maxwell's while you still can.
Phosphorescent @ The Surf Lodge (FREE)
Still riding high on excellent new album Muchacho, Phosphorescent plays a free show at one of the most idyllic venues in the NY area: Montauk's Surf Lodge. So if you're out that way, why wouldn't you go?
Real Estate, Glenn Mercer Band @ Kasschau Memorial Shell
Like they did last year, Real Estate will play a show in their former hometown of Ridgewood, NJ tonight to benefit the Nick Currey Fund for cancer research (the show is free but donations are welcome). Tonight's show is also with Glenn Mercer of The Feelies (whose July 4 run at Maxwell's is just around the corner).
Small Black, Heavenly Beat @ Music Hall of Williamsburg
Having come out the other side of chillwave, Brooklyn synth pop combo Small Black released the enjoyable Limits of Desire earlier this year. Tonight they play a hometown show breezy openers Heavenly Beat. Tickets are still available.
Plow United, Mikey Erg, The Blank Postcards, Chris Gethard @ Saint Vitus
'90s era pop punks Plow United reunited this year, and they're back for another NYC show tonight at Brooklyn venue Saint Vitus. Also on the bill is Mikey Erg (of The Ergs), The Blank Postcards, and comedian Chris Gethard (whose show the band appeared on back in March).
Steve Arrington, Chin Chin, Kwesi Kankam, DJ Lady Miss Kier @ Union Pool
Steve Arrington of Ohio funk band Slave (who were around from the '70s to the '90s) is playing a small Brooklyn show tonight at Union Pool, backed by Chin Chin, who also open. Lady Miss Kier of Deee-Lite will be on the boards tonight too.
Greg Saunier (Deerhoof), Seth Olinsky (Akron/Family), Reggie Pace (Bon Iver), Holly Herndon & more @ Brookfield Place Plaza (Ecstatic Summer)
Ecstatic Summer 2013 wraps up its two-day stay at Brookfield Place Plaza today as part of the River to River Festival. Greg Saunier (Deerhoof), Seth Olinsky (Akron/Family), Reggie Pace (Bon Iver), Holly Herndon and more will be premiering new compositions performed by members of The National, yMusic, Plastic Ono Band and more. Like all River to River events, this one is free and open to the public. 5 PM start.
Night Beds, Jenny O, Idiot Glee @ Glasslands
Indie folk band Night Beds (led by main man Winston Yellen) released their debut album, Country Sleep, earlier this year, and having done a good amount of touring for it already, they'll return to NYC for a Glasslands show tonight.
Twin Berlin, Happy Lives, Le Goons, Hippy, Dog Water @ Cake Shop (FREE) Looking to catch some good new local talent for not much money? Tonight's show at Cake Shop is free. '90s-leaning indie rockers Hippy are especially worth checking out and you can stream their newest album, Almost Live, below.
Burnt Ones, Pop Zeus, Rips, The Chickenhawks @ Death by Audio
Good local talent over at Death by Audio too, where Brooklyn power pop band Pop Zeus play, and are worth catching.
Hugh Masekela @ Jazz Standard
The legendary horn player wraps up his 4-night run at the Jazz Standard tonight.
For all of tonight's shows, and tomorrow's, check out our full NYC show calendar.
For laughs, check out the NYC Comedy calendar too.
-------------
---
Follow @BrooklynVegan on Twitter.
Follow @bvChicago for just Chicago stuff.
Also follow @bvAustin for just Austin stuff.
Be our friend on Facebook too, and BV Austin's friend on Facebook and BV Chicago's friend on Facebook.
Follow BrooklynVegan on instagram.
Prince played an intimate show in Chicago last night.
What else?

---
Hippy - Almost Live