What's going on Tuesday? (Blonde Redhead, Interpol, KEN mode, Alt-J & more)
Blonde Redhead @ Webster Hall 2010 (more by Chris Gerbeck)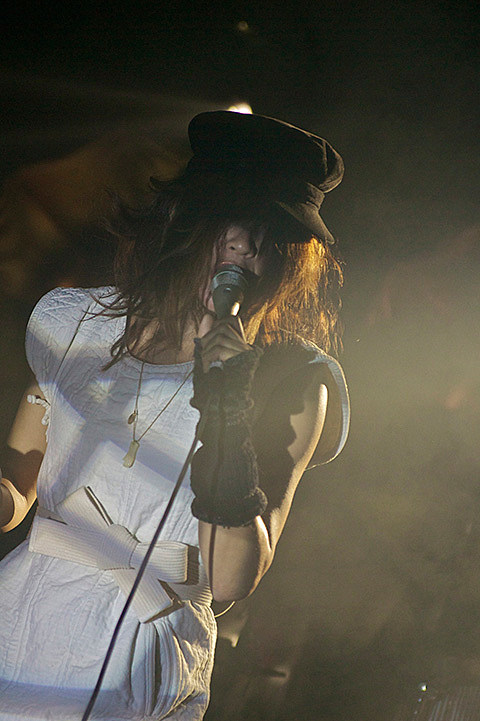 Interpol @ FYF Fest 2014 (more by Adela Loconte)

You can browse our full NYC show calendar for all of tonight's shows, but here are some highlights...
Interpol @ The Met's Temple of Dendur
Interpol's new album, El Pintor, is out today and the band are celebrating with this special show amongst the ruins of The Met's Temple of Dendur. Sold out, as is their Bowery show later this week.
Blonde Redhead @ Rough Trade
Blonde Redhead's new album Barragán, their first in four years, is also out today and they're celebrating with this in-store at Rough Trade. You need to buy the LP or CD today (store opens at 11 AM) and that gets you two wristbands to get into the show.
Alt-J @ Le Poisson Rouge
Alt-J's anticipated sophomore album isn't out for a few weeks, but you'll be able to hear it performed in full tonight at this intimate show (if you got in via NPR's RSVP).
KEN mode, Psalm Zero, Couch Slut @ Saint Vitus
Metallic noise rockers KEN mode return to Brooklyn tonight and should be as intense as ever. Strong support from experimental metal duo Psalm Zero and Couch Slut. Invisible Oranges is proudly presenting this one.