What's going on Tuesday? (Shilpa Ray, Allen Toussaint, Richard Lloyd, Todd Barry & more)
Shilpa Ray @ Baby's All Right in May (more by Chris La Putt)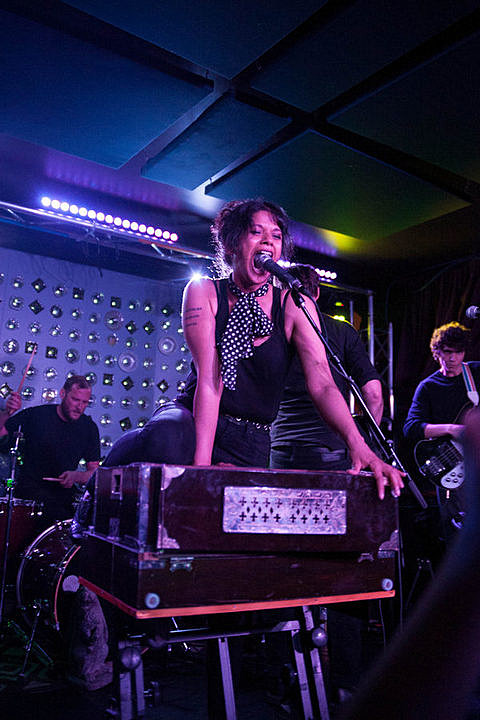 You can browse our full NYC show calendar for all of tonight's shows, but here are some highlights...
Allen Toussaint Trio @ City Winery
While most of his best-known songs were made famous by other performers, producer, arranger, hitmaker and general New Orleans living legend Allen Toussaint in no small way helped shape not only the sound of that city's R&B scene but of rock n' roll and pop music in general. Tonight's show is being billed as "A New Orleans Christmas."
Richard Lloyd, Bakersfield Breakers, Certain General, Charlie Roth, Deborah Frost, Deer France, Jahn Xavier, James Wynbrandt, Jana Peri, Pin Ups, The Rousers, Tom Wynbrandt, Tuff Darts, Walter Lure, Walter Steding @ Bowery Electric
Tonight's the "Exile on the Bowery" holiday party featuring loads of performers associated with the late-'70s scene, including Television's Richard Lloyd and CBGB mainstays Tuff Darts.