What's going on Wednesday? (Wildhoney, Beliefs, Vessel, Container, Luke Temple, Hive Mind, Uniform & more)
photo: Wildhoney at CMJ 2014 (more by Mimi Hong)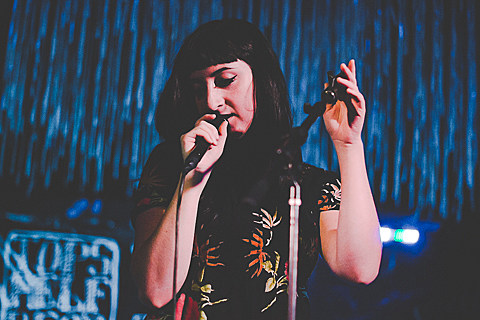 Vessel album artwork

You can browse our full NYC show calendar for all of tonight's shows, but here are some highlights...
Leave the Planet, Wildhoney, Dead Leaf Echo, Beliefs @ Cake Shop
Dreampop, shoegaze, whatever you call it...if you like this kind of stuff, tonight's a pretty unmissable show, featuring four worthy bands from three countries: Baltimore's Wildhoney, Toronto's Beliefs, Brooklyn's Dead Leaf Echo and, making their US debut, London band Leave the Planet.
Luke Temple, The Heaven's Jail Band @ Union Pool
Here We Go Magic frontman Luke Temple released Good Mood Fool 2013, that found him bathing in warm funk and gentle reggae, giving things an enjoyably mellow vibe. Maybe tonight he'll fill you in on what he's been up to lately.
Big Terrific @ Cameo
Max Silvestri hosts the free weekly comedy show in the back of Williamsburg's Cameo. No word on who's performing tonight, but Max usually lets us know via his Twitter.