What's going on Wednesday? (Jay Rock, My Morning Jacket, Eddi Front, Beat Connection, Icarus Line & more)
photo: Jay Rock @ Terminal 5 earlier this month (more by PSquared)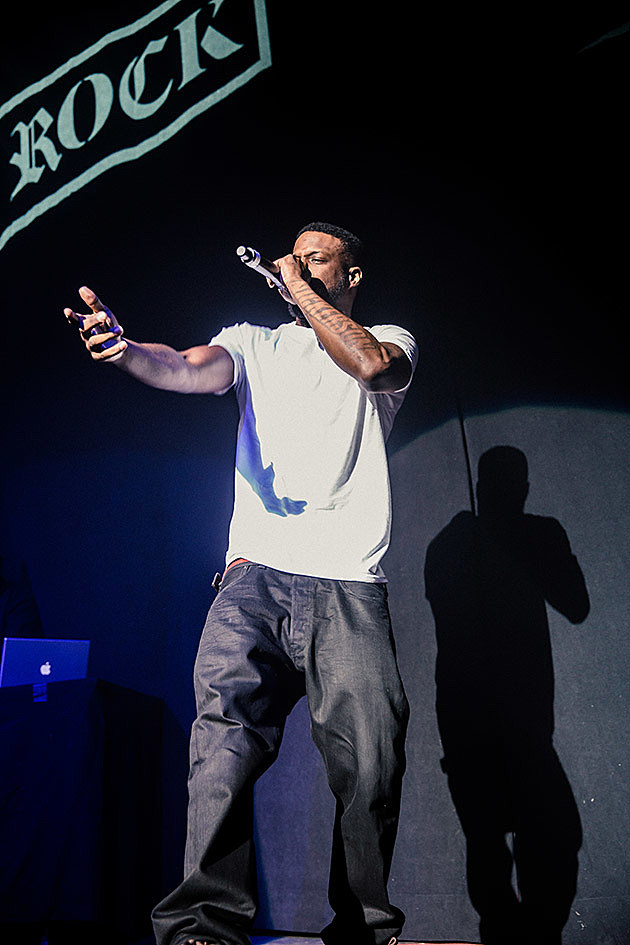 You can browse our full NYC show calendar for all of tonight's shows, but here are some highlights...
Jay Rock @ S.O.B.'s
While the rest of Black Hippy has been pretty prolific over the past few years, Jay Rock stuck mostly to guest features until he finally got his second album out this year. It's called 90059 and it proves the long gap between albums didn't hurt the quality of his work at all. He was just in NYC opening for Kendrick Lamar, but now he's back on his own tour.
My Morning Jacket, Strand of Oaks @ Beacon Theater
My Morning Jacket returned this year with their very solid seventh album, The Waterfall. They always shine as a live band too, and their four-night run at The Beacon continues tonight with opener Strand of Oaks.