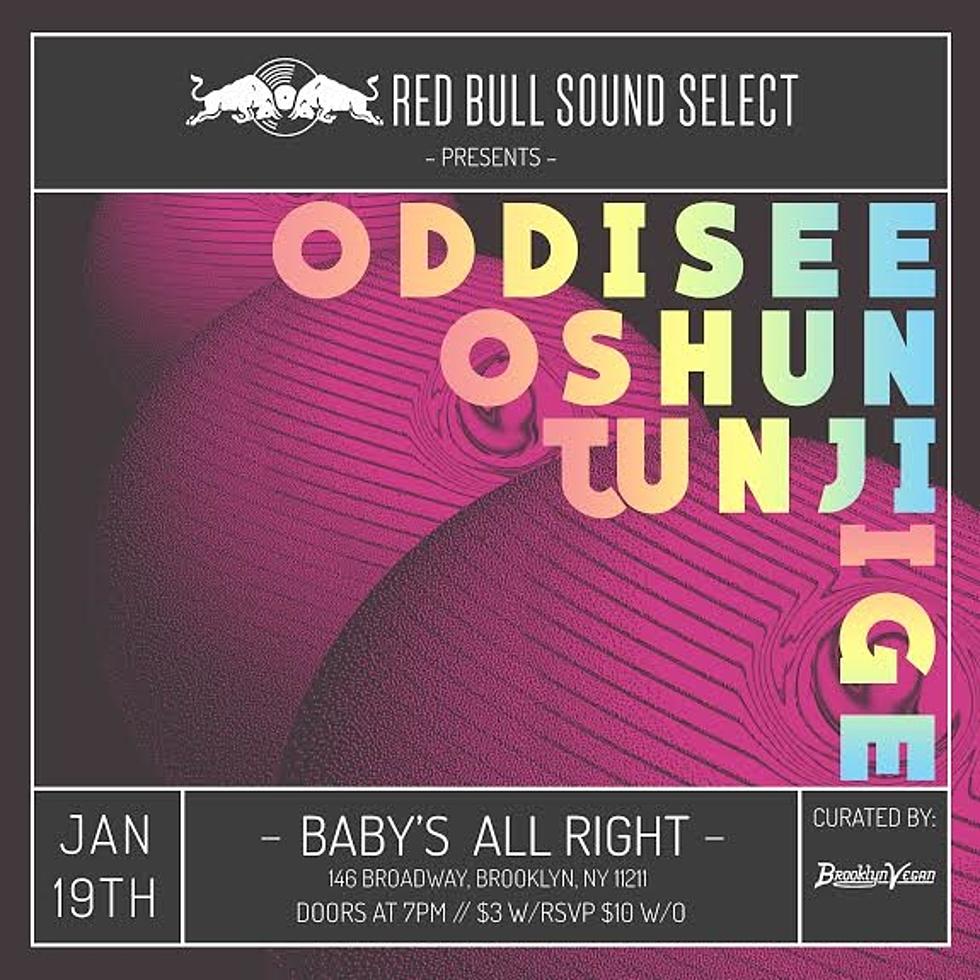 What's going on Tuesday? (Oddisee, Majical Cloudz, Brian Fallon, Tony Visconti, Tindersticks movie, Steve Earle & more)
You can browse our full NYC show calendar for all of tonight's shows, but here are some highlights...
Oddisee, OSHUN, Tunji Ige @ Baby's All Right
This is the next BrooklynVegan-curated installment of Red Bull Sound Select, and needless to say, we're very excited about this lineup. Oddisee had one of our favorite indie-rap albums of last year with The Good Fight, newcomers OSHUN put out the very promising (and deeply impactful) ASASE YAA mixtape, and Philly raper Tunji Ige got a profile boost thanks to his appearance on Christine & the Queens' album. The show is $3 at the door with RSVP or $10 without, and either way entry is first come, first served. Doors at 7 PM. Hope to see you there?
Holy Holy @ Highline Ballroom
Longtime David Bowie collaborator Tony Visconti's band with Spiders From Mars drummer Woody Woodmansey, Holy Holy, just played Highline Ballroom on Bowie's birthday, three days before the legendary musician sadly passed away. Now they'll pay tribute to him once again.
Tindersticks 'The Waiting Room' screening @ Rough Trade
Tindersticks new album, The Waiting Room, is also a full-length film featuring segments directed by Claire Denis, Christoph Girardet, Pierre Vinour, and more. The film makes it's world premiere at this screening which is followed by a Q&A with Tindersticks frontman Stuart Staples. To attend, you need to buy a copy of the new album at Rough Trade.
Steve Earle, John Doe @ City Winery
Steve Earle is a consummate singer-songwriter and storyteller and is always worth seeing, especially in an intimate setting like this. Making this even better: X singer/guitarist John Doe.
Cake Shop Comedy @ Cake Shop
If you miss Big Terrific and Hannibal Buress' Sunday night show at Knit, and are looking for a new free, weekly comedy show that happens in a rock club and sometimes has big name talent stop by unexpectedly, "Cake Shop Comedy" might do the trick. Tonight continues Jo Firestone's residency and features guests Doug Smith, Rob Haze, Giulia Rozzi, Dan Soder and more.