What's going on Sunday? (Mirah, Eartheater, Sasheer Zamata, Seu Jorge, Mike Birbiglia & more)
photo: Mirah at MHOW in 2010 (more by Amanda Hatfield)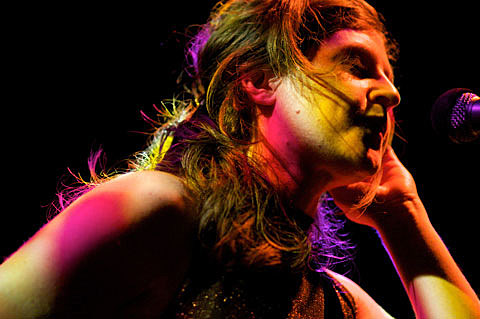 You can browse our full NYC show calendar for all of tonight's shows, but here are some highlights...
Mirah, Anni Rossi, Tara Rook @ Manhattan Inn
Alt-singer/songwriter Mirah hasn't released an album since 2014's Changing Light, so we may get a sneak peak of what she's got in her future. Even without new material to support, she's always got a stacked back catalog of great songs.
Seu Jorge @ Blue Note
Best known here in America for acting in City of God and The Life Aquatic With Steve Zissou (which he scored using only acoustic, Portuguese David Bowie covers), but Brazilian artist Seu Jorge has been making music since the '90s. This is part of his 10-night run at the Blue Note.