Henry Rollins @ Gramercy Theatre in 2007 (more)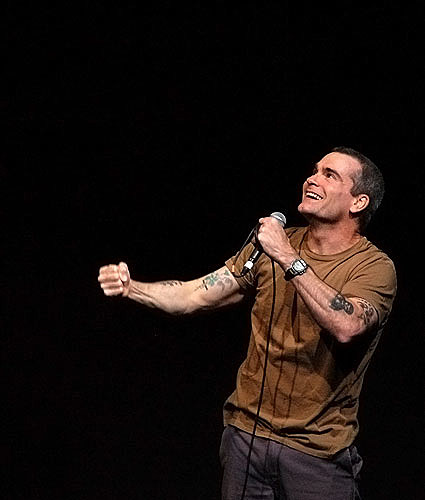 W.A.S.P. was scheduled to play Gramercy Theatre in NYC last night, but cancelled last minute.
"My sons and I were waiting for the doors of the theater to open when [W.A.S.P. mainman] Blackie [Lawless] walked by in what seemed to be a foul mood. Shortly after, I was told by a person waiting on the line that the show has been cancelled. Then we found out that Blackie was at the tour bus and would sign autographs for everyone. And to his credit, he did. He signed many autographs and allowed pictures to be taken.

"Blackie was very nice to everyone but upset that the band would not be performing.

"I do not know the details but from what I overheard, the [band] was [not] at fault." [Blabbermouth]
Will they show up at Starland Ballroom tonight?
A PUNKCAST video of The Thrills performing "Whatever Happened to Corey Haim?" at Bar 13 in NYC on August 10, 2003, below...
What else?

The Thrills - Whatever Happened to Corey Haim?