What's going on Wednesday?
The Whitest Boy Alive @ Coachella 2010 (more by Rachell Carr)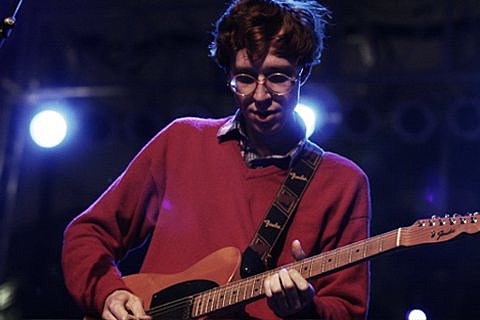 tonight in NYC
* The Luyas secret show
* The Specials @ Terminal 5
* Kings Go Forth, Rafter @ Mercury Lounge
* Micachu & the Shapes, Mon Khmer @ Mercury Lounge
* Sonos, Peter Bradley Adams @ (Le) Poisson Rouge
* Capstan Shafts, USVS, Lame Drivers @ Public Assembly
* Sunglasses, My Gold Mask, Lagoon, Neighbors @ Union Hall
* The Thermals, Past Lives, The Tony Castles @ Brooklyn Bowl
* The Whitest Boy Alive, Keepaway @ Music Hall of Williamsburg
* The Midnight Sounds, Valleys, Sally Head, Psychic @ Glasslands
* Kelis, Maluca, Skeet Skeet, Sammy Bananas @ Santos Party House
* Apples in Stereo, Generationals, Laminated Cat @ Bowery Ballroom
* Mixel Pixel, Hosannas, Unicornicopia, Hermit Thrushes @ Cake Shop
* Jakob Dylan & Three Legs (with Neko Case & Kelly Hogan) @ Town Hall
* MATA Festival w/ Ensemble Pamplemousse, Lisa Moore @ (Le) Poisson Rouge
* Miniature Tigers, The Grates, The Stationary Set @ Knitting Factory Brooklyn
* Amanda Diva, Apollo Heights, Black Thought, Styles P, Currensy @ Highline Ballroom
* Mastodon, Between The Buried And Me, Baroness, Valient Thorr @ Starland Ballroom
* Dusty & The Dreaming Spires, Atlantic/Pacific, The Oxygen Ponies, Cat Martino @ The Bell House
Miniature Tigers headline a show at Knitting Factory tonight, which is one night before they open for The Morning Benders at Knitting Factory which is four nights before they go out on tour with Free Energy and Jukebox the Ghost, which is three days before they are back in NYC with that tour to play Bowery Ballroom
The Grates open that show at Knitting Factory tonight. I guess the Australian band is still living in NYC.
The Luyas are playing a private/secret loft show tonight, so maybe check them out at one of their other three shows this week instead, while still getting your Canadian fix with Valleys who play Glasslands tonight.
The Capstan Shafts returns to town.
The Specials return to Terminal 5 (they played there last night).
Greg Ginn & The Texas Corrugators and Cinema Cinema were bumped from Maxwell's tonight by the rescheduled Los Campesinos!/Cymbals Eat Guitars show that's now canceled anyway.
Micachu and the Shapes will be replacing the volcano-canceled Mary Onettes at the Mercury Lounge tonight with Mon Khmer.
The Jarboe show at Union Pool tonight with Bezoar and Chaos Majik is cancelled because she is stuck in Italy.
Bad Lieutenant was scheduled to play Webster Hall tonight but the volcano made them cancel all US dates (including Coachella).
Real Estate and Family Portrait played a show at Monster Island the other night. Videos from that show by Ian Perlman are below...
What else?


Real Estate - "(New Song)" from Ian Perlman on Vimeo.
Family Portrait - "Killer Statements" from Ian Perlman on Vimeo.