What's going on Wednesday?
The Whitest Boy Alive @ Coachella 2010 (more by Rachell Carr)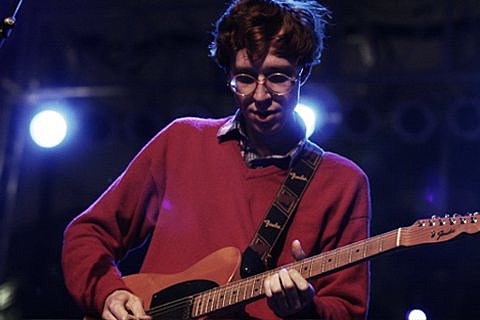 Miniature Tigers headline a show at Knitting Factory tonight, which is one night before they open for The Morning Benders at Knitting Factory which is four nights before they go out on tour with Free Energy and Jukebox the Ghost, which is three days before they are back in NYC with that tour to play Bowery Ballroom
The Luyas are playing a private/secret loft show tonight, so maybe check them out at one of their other three shows this week instead, while still getting your Canadian fix with Valleys who play Glasslands tonight.
The Jarboe show at Union Pool tonight with Bezoar and Chaos Majik is cancelled because she is stuck in Italy.
Real Estate and Family Portrait played a show at Monster Island the other night. Videos from that show by Ian Perlman are below...