White Lung played Sub-t in Chicago (pics), play Bushwick with Power Trip & Sick Feeling late TONIGHT
White Lung @ Subterranean -- 9/11/2014

As we speak, White Lung are driving from Chicago to Brooklyn for TONIGHT'S MIDNIGHT SHOW at Palisades in Brooklyn. The BrooklynVegan-curated Friday night event also includes Power Trip and Don Devore's new band Sick Feeling on the bill. It's only $3 with RSVP, so hurry up and RSVP before it's too late.
Tonight's show should be a good one all around (if we do say so ourselves). White Lung continue to be of the most exciting punk bands around, this year's excellent Domino-released Deep Fantasy being no exception. Co-headliners Power Trip, on the other hand, bring us back to the early days of thrash and crossover and they do it well. The night should kick off with a bang too. Brooklyn's Sick Feeling (featuring members of Ink & Dagger, Trail of Dead and more) make grimy punk true to their name.
Meanwhile, White Lung were in Chicago to play a show at Sub-t with Mormon Crosses and Den last night (9/11). Pictures from that show are in this post.
Mormon Crosses also opened for White Lung at Glasslands on 9/3. If you missed that Brooklyn show, and don't have tickets to the sold out Basilica Sound Scape Fest on Saturday, Palisades is your last chance to catch White Lung in the NYC-area for now, though the band also has some dates elsewhere in North America coming up in December. All dates are listed with more Chicago pics, below...

---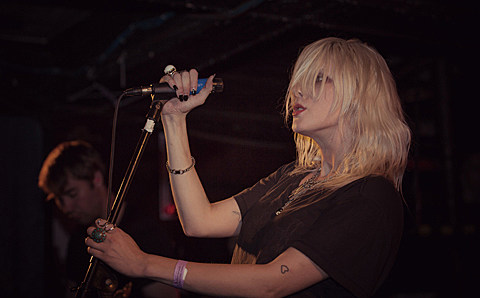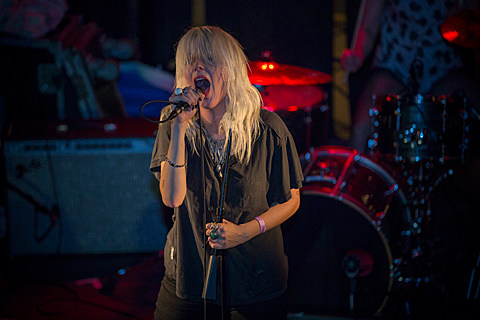 White Lung -- 2014 Tour Dates
Fri 09/12/14 Palisades Brooklyn NY w/ Power Trip, Sick Feeling
Sat 09/13/14 Basilica Hudson Hudson NY Basilica Soundscape
Wed 12/03/14 Doug Fir Lounge Portland OR
Thu 12/04/14 Chop Suey Seattle WA
Fri 12/05/14 Electric Owl Vancouver BC
Sat 12/06/14 Lucky Bar Victoria BC