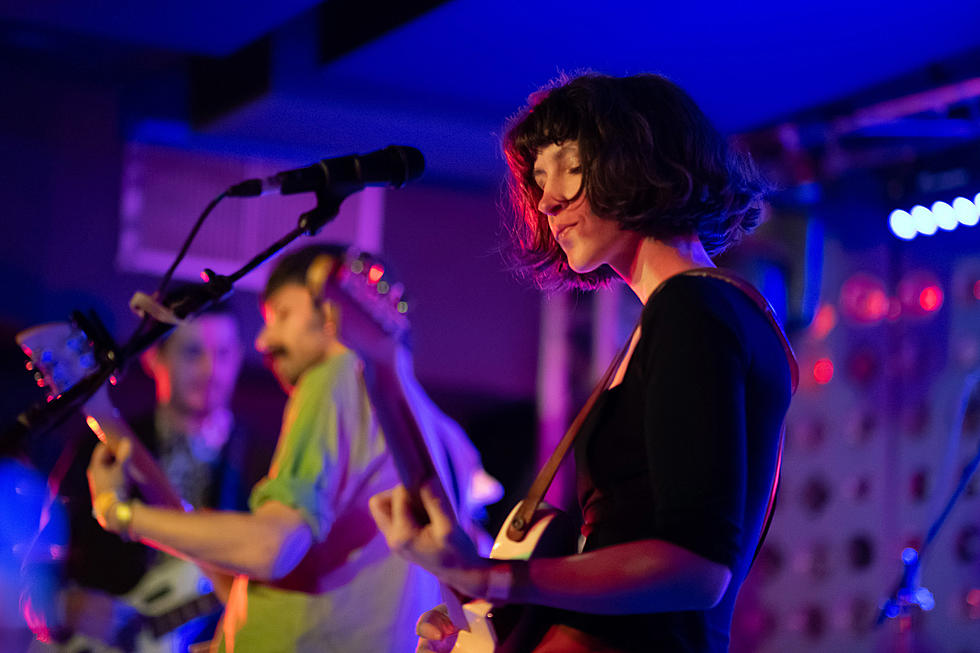 Widowspeak played Baby's All Right (pics, setlist)
photo by Toby Tenenbaum
Widowspeak released their sixth album, The Jacket, in March, and they began their tour supporting it with the first of two NYC shows at Baby's All Right on Wednesday night (4/6). Their dreamy set drew mostly from their new album and 2020's Plum, and also included a couple of older favorites, "Gun Shy" and "All Yours."
Recent Captured Tracks signee Scout Gillett opened Wednesday's show, but we missed her set. See pictures of Widowspeak by Toby Tenenbaum below, and their setlist, below.
Widowspeak play a second Baby's show tonight (April 7) with Anna Fox Rochinski. It's currently sold out.
SETLIST: WIDOWSPEAK @ BABY'S ALL RIGHT, 4/6/2022 (via)
The Drive
Even True Love
Breadwinner
While You Wait
Unwind
Money
All Yours
Forget It
Gun Shy
The Good Ones
Plum
Everything Is Simple
True Blue
The Jacket