Wilco @ McCarren Pool, Brooklyn, NYC – pics & setlist
photos by Ryan Muir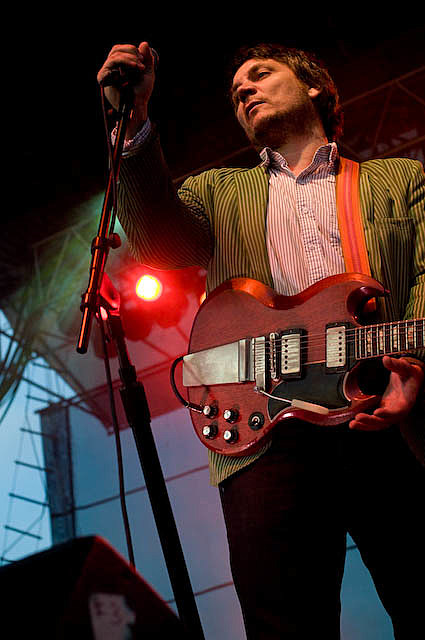 Was Jeff Tweedy on edge last night at McCarren Pool (August 13, 2008)? Did he not like the crowd? I ask because of a few jabs he took during their approximately 2.5 hour mesmerizing (yes, I have a huge crush on them) set. I think he gave me a complex.
There was the "something is missing tonight" comment which after an awkward pause turned out to be about a gong that was on stage at their Cambridge Tanglewood show the night before. Jeff missed the gong, so drummer Glenn Kotche then did his best to recreate the sound of it.
Then there was the part when Jeff said something like, "Matrix [guitar tech] has heard that song we just played a lot of times, and he says we never played it that well. At least that's what I think Matrix meant when he said 'I cant wait to get out of here'. Just Kidding. He said he loved it". I can't remember the exact quote, but it was weird.
Jeff also criticized us for clapping the wrong beat to one song (which was pretty funny actually - not that the other stuff he said wasn't...) - he called the Brooklyn crowd 'free thinkers' - the term his father used for Bob Dylan (who played a show in a different section of Brooklyn one night earlier). Later Jeff told us to scream on his command because it made him feel powerful and helps him affirm what he is doing with his life (or something like that).
And last but not least there was the comment that definitely had only one meaning. That was the one when Jeff straight up dissed Brooklyn for not clapping in unison. He said something like, "Are you all too cool to clap?! Would it be better if we add the "Love Will Tear Us Apart" drum beat to it?!"" I realize Jeff is a comedian, but now there is also one person I know that considers him a mortal enemy for that one. Also, I mean, did he look at the crowd? It wasn't exactly a 'Pool Party'. This Brooklyn McCarren Pool show was definitely filled with the kind of (mostly male) people who like Wilco more than they like Joy Division (at least that's the generalization I'm going to make).
Great, packed show. Great setlist. 'Total Pros' is a good way to describe Wilco. It's also the name of Wilco's backing 3-piece horn/clarinet section that they had on tour and at this show with them. Jeff said Wilco would be back when they finished their next record. I can't wait for them to come back, and for the new record which I hope utilizes the full power of guitarist Nels Cline and drummer Glenn Kotche this time. They're working on the new album in between all this touring (that also included recent stops at the Baltimore Virgin Fest and Lollapalooza). (insert McCarren Car Pool jokes here). The Brooklyn setlist, and more of Ryan's beautiful pics below....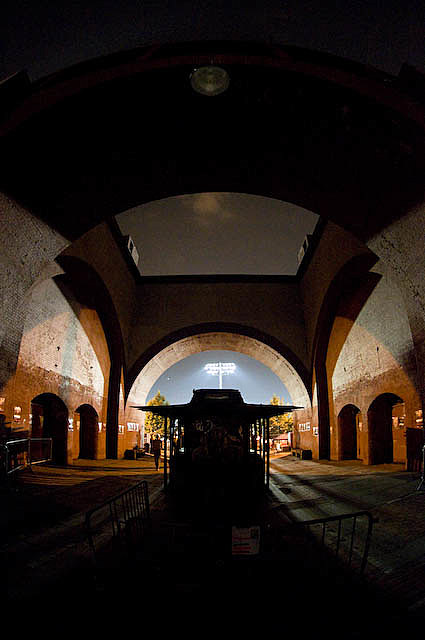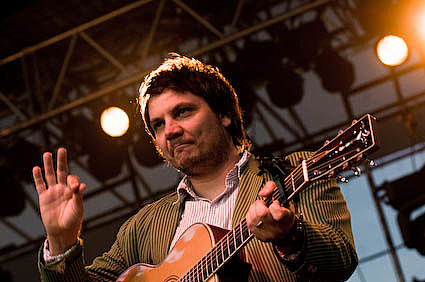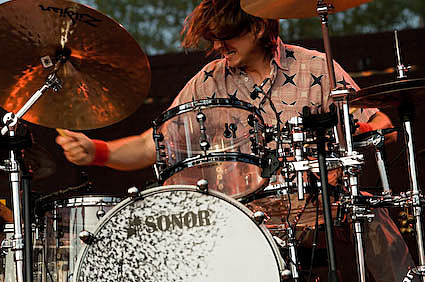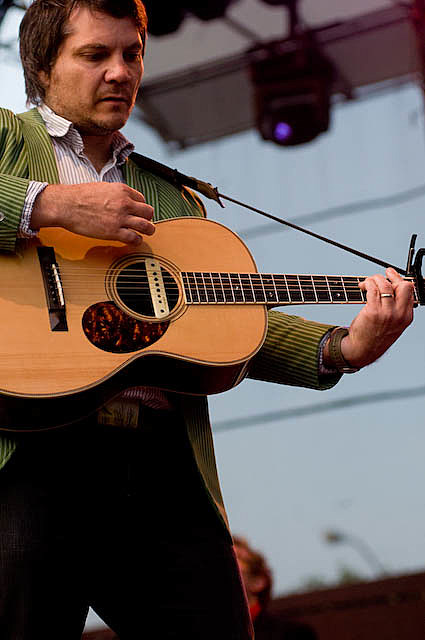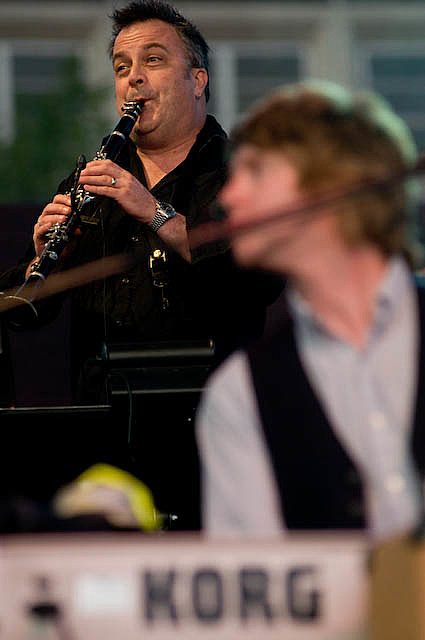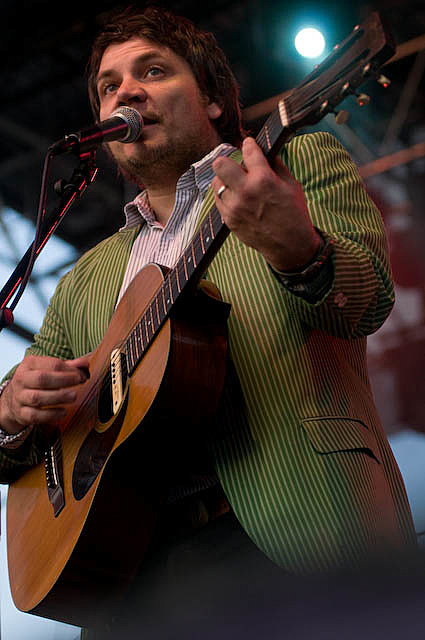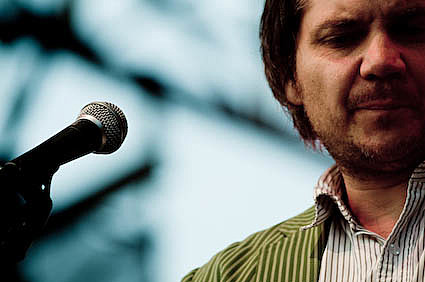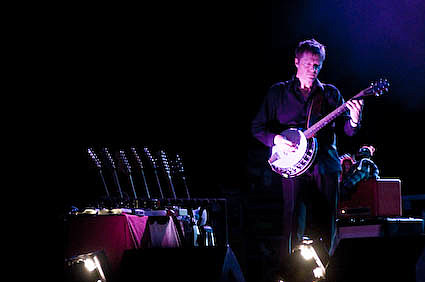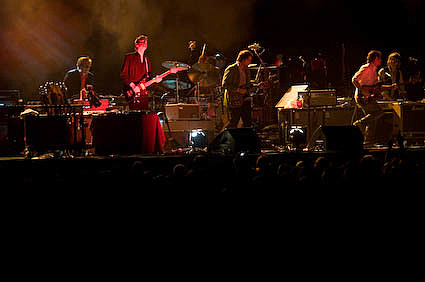 McCarren Park Pool setlist, 8/13/08

Via Chicago
Blood of the lamb (w/ clarinet)
You are my face
Hummingbird
IATTBYH
A shot in the arm
Side with the seeds
Misunderstood
Far far away
Impossible Germany
Pieholden suite (w/ total pros)
California stars (w/ total pros)
Handshake drugs
Pot kettle black
Poor places >
Spiders (kidsmoke)
encore 1
Jesus, etc.
Can't stand it (w/ total pros)
Hate it here (w/ total pros)
Walken (w/ total pros)
I'm the man who loves you (w/ total pros)
encore 2
Heavy metal drummer
Late greats (w/ total pros)
Kingpin (w/ total pros)
Monday (w/ total pros)
Outtasite (w/ total pros)
I'm a wheel
Jennifer O'Connor opened, but I didn't get there early enough to see her.