Wilco played a covers set (Yo La Tengo, Replacements, Daft Punk, VU, Beatles & more) at Solid Sound (pics, videos, setlist)
Wilco w/ Tommy Stinson // Wilco w/ Yo La Tengo

Wilco have been pretty busy this year. After playing Bonnaroo on June 14, they made their way to North Adams, MA this past weekend (6/21-23) for their own Solid Sound Festival. Wilco themselves performed day 1 and day 2, and we caught them the first day when they did an all-covers set (except for "Kingpin") with a number of special guests.
Yo La Tengo joined them on a cover of YLT's "Tom Courtenay" and during the encore for The Modern Lovers' "Roadrunner." Replacements/Guns N Roses bassist Tommy Stinson joined them on a cover of The Replacements' "Color Me Impressed." And Brooklyn indie pop band Lucius appeared for covers of of The Kinks' "Waterloo Sunset," Abba's "Waterloo," (there's a transition) and The Band's "The Weight." They also did a couple Big Star covers, Pavement's "Cut Your Hair," Grateful Dead's "Ripple," Velvet Underground's "Who Loves the Sun," Neil Young's "Cinnamon Girl," Daft Punk's "Get Lucky," and many more. Pictures from the show are in this post. The full setlist and some videos are below, and you can also download audio of the entire set at NYC Taper.
Wilco have no plans to slow down this summer. They're about to kick off a tour with Bob Dylan (who they also covered at Solid Sound), which comes to the NYC-area for four shows in July. Most of the tour (and three of those NYC-area dates) are with My Morning Jacket, except the Jones Beach (7/27) show, which is with Beck (who also plays Prospect Park in August).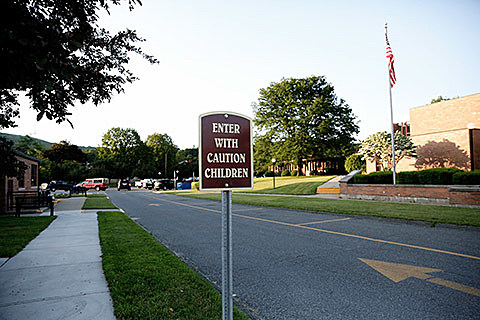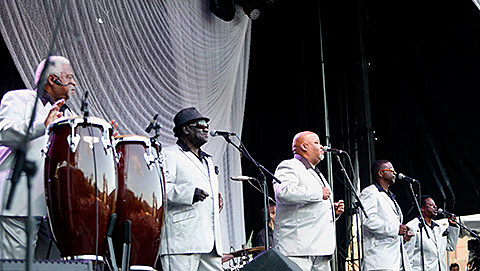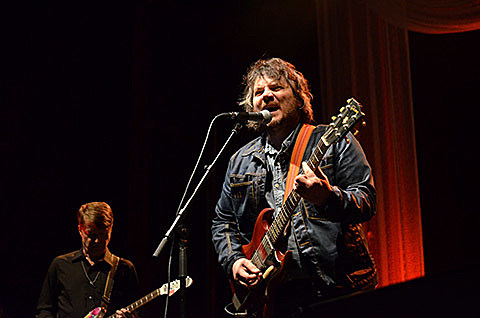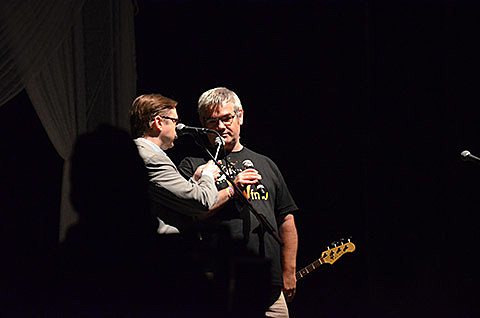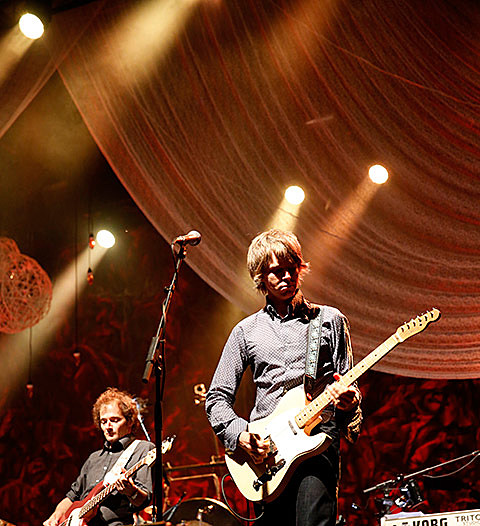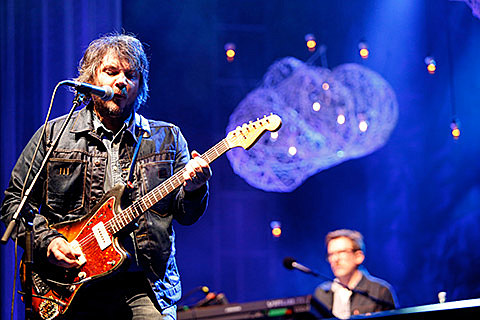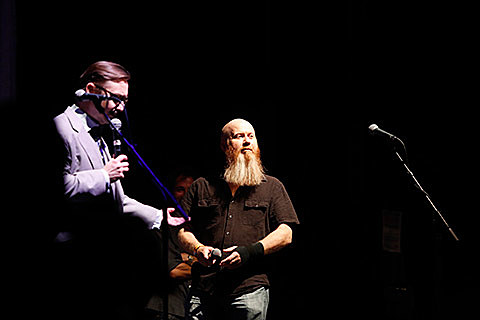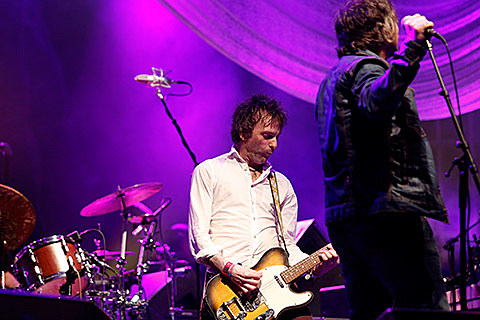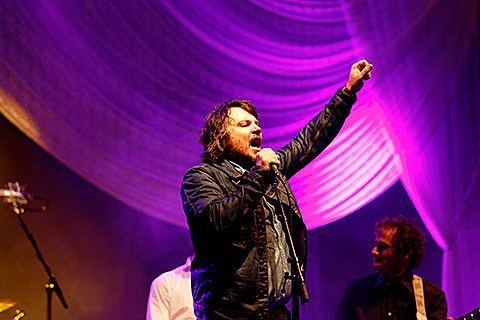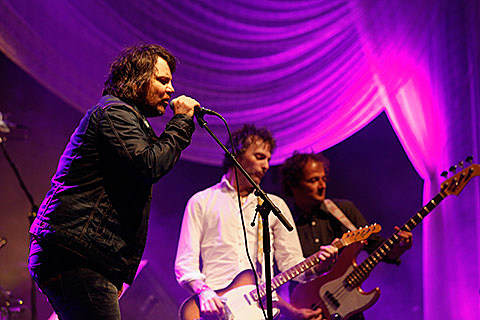 Wilco - "Get Lucky" (Daft Punk cover)

Wilco - "Cut Your Hair" (Pavement cover)

Wilco - "Color Me Impressed" (Replacements Cover)

Wilco - "Roadrunner" (Modern Lovers cover) with Yo La Tengo

Wilco - "Ripple" (Grateful Dead cover)

Wilco - "Who Loves the Sun" (Velvet Underground cover)

Wilco - "And Your Bird Can Sing" (Beatles cover)

Wilco - "Cinnamon Girl" (Neil Young cover)

Wilco - "Marquee Moon" (Television cover)

Wilco at Solid Sound - 6/21/13 Setlist:
The Boys Are Back in Town (Thin Lizzy cover)
Cut Your Hair (Pavement cover)
In the Street (Big Star cover)
New Madrid (Uncle Tupelo cover)
Dead Flowers (The Rolling Stones cover)
Simple Twist of Fate (Bob Dylan cover)
Ripple (Grateful Dead cover)
Who Loves the Sun (The Velvet Underground cover)
And Your Bird Can Sing (The Beatles cover)
And Your Bird Can Sing (again)
Psychotic Reaction (Count Five cover)
Tom Courtenay (Yo La Tengo cover) (with Yo La Tengo)
James Alley Blues (Richard Brown cover)
Waterloo Sunset (The Kinks cover) (with Lucius)
Waterloo (ABBA cover) (with Lucius)(What's So Funny 'bout) Peace, Love and Understanding (Nick Lowe cover)
Marquee Moon (Television cover)
Happy Birthday To You (Mildred J. Hill cover) (to Pat Sansone)
(Don't Fear) The Reaper (Blue Öyster Cult cover)
Cinnamon Girl (Neil Young cover)
Get Lucky (Daft Punk cover)
Surrender (Cheap Trick cover)
Color Me Impressed (The Replacements cover) (with Tommy Stinson)
Kingpin
Thank You Friends (Big Star cover)
Encore:
The Weight (The Band cover) (with Lucius)
Roadrunner (The Modern Lovers cover) (with Yo La Tengo)