Wild Beasts played Highline Ballroom (pics) w/ Kissaway Trail & Lone Wolf who are touring w/ Phil Selway (new album)
photos by Amanda Hatfield

Wild Beasts @ Highline Ballroom

Wild Beasts headlined Highline Ballroom on Aug 11th with Lone Wolf and The Kissaway Trail. Wild Beasts' record, Two Dancers is currently up for the Mercury Prize (the UK's album of the year), the results of which will be announced on September 7th. The show was one of a few US dates for the crew, and now the band is already back in their native UK preparing for a string of festival dates including the Reading/Leeds Festivals next weekend.
Lone Wolf, also from the UK, plays the Green Man Festival this weekend with Wild Beasts before heading out on a short UK tour with Phil Selway (of Radiohead). The Radiohead drummer is preparing to welcome a solo album of his own entitled Familial, due in the US on Nonesuch on Aug 31. Featuring appearances from Glenn Kotche (Wilco), Pat Sansone, Sebastian Steinberg (ex-Soul coughing), and more, the LP is currently up for preorder, and you can stream a few songs from it below.
More Highline pictures, WB's setlist, tour dates, and the Philip Selway stream is below...

--
The Kissaway Trail...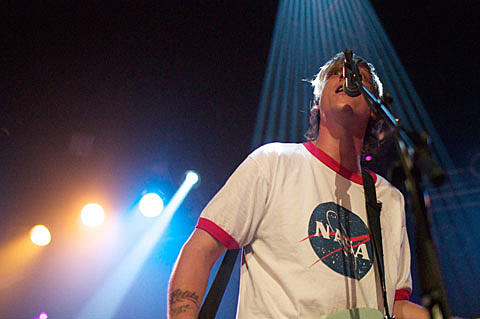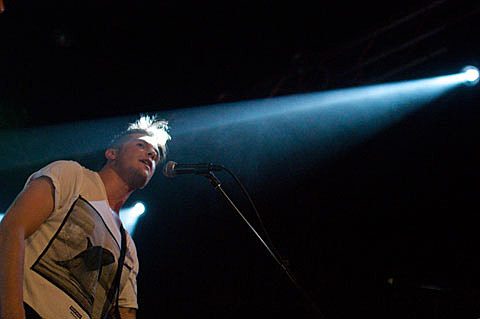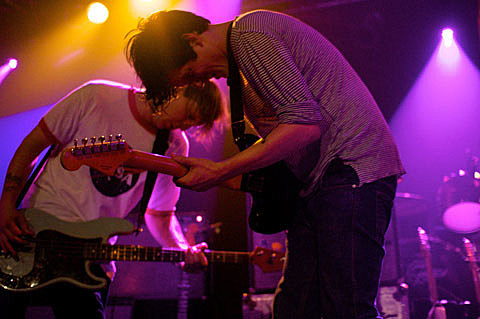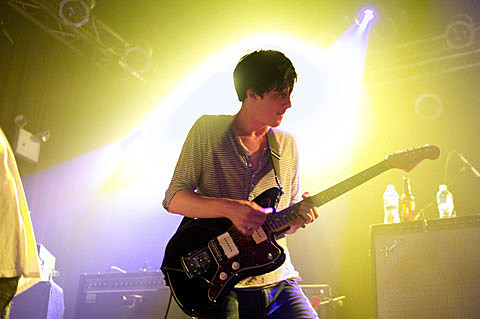 Lone Wolf
Wild Beasts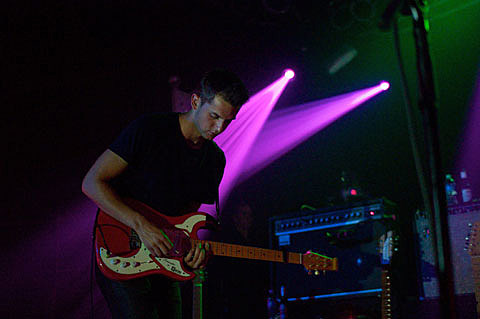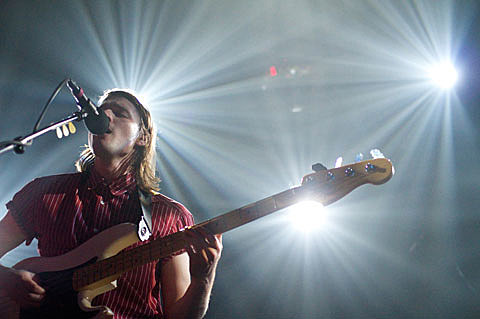 WILD BEASTS - 2010 TOUR DATES
Aug 21 2010 GREEN MAN FESTIVAL Brecon Beacons, GB
Aug 28 2010 Leeds Festival - Radio1/NME stage Bramham Park, GB
Aug 29 2010 Reading Festival - Radio1/NME stage Richfield Avenue, GB
Sep 12 2010 Bestival Isle of Wight, UK
Sep 16 2010 Campfire Trails @ The Troxy London, GB
LONE WOLF - 2010 TOUR DATES
Aug 22 2010 Green Man Festival - Far Out Stage Breacon Beacons, Wales, UNITED KINGDOM
Sep 12 2010 TJ's Woodhouse Club w/ Black Mountain Leeds, Leeds Find Tickets
Sep 13 2010 Bush Hall w/ PHIL SELWAY (RADIOHEAD) London, N/A, UNITED KINGDOM Find Tickets
Sep 21 2010 AB CLUB w/ Phil Selway (RADIOHEAD) Brussels, BELGIUM
Sep 22 2010 La Boule Noir w/ Phil Selway (RADIOHEAD) Paris, France, ?, FRANCE
Jan 27 2011 Tanned Tin Festival @ TEATRO PRINCIPAL DE CASTELLÓN Castellón de la Plana, CS, SPAIN Find Tickets
Philip Selway - By Some Miracle (Album Sampler)

PHIL SELWAY - 2010 TOUR DATES
08-26 Tokyo, Japan - Duo Music Exchange
08-27 Osaka, Japan - Club Quattro
09-04 Stradbally, Ireland - Electric Picnic Festival
09-10 North Dorset, England - End of the Road Festival
09-11 Isle of Wight, England - Bestival
09-13 London, England - Bush Hall
09-14 London, England - Royal Festival Hall *
09-15 Newcastle, England - O2 Academy Newcastle *
09-16 Glasgow, Scotland - Barrowland *
09-20 Amsterdam, Netherlands - TBA
09-21 Brussels, Belgium - AB Club
09-22 Paris, France - Le Boule Noire
* with Wilco