Wild Flag (the band with 2/3 of Sleater-Kinney in it) played shows, announced some East Coast dates
Those heading to Texas this March have SXSW 2011 to look forward to, but is Wild Flag making their way to NYC? The band made up of 2/3 of Sleater-Kinney (Brownstein & Weiss), Rebecca Cole (the Minders) and Mary Timony (Helium, Autoclave, Soft Power) will play the East Coast for a string of dates that (so far) include Philadelphia at Johnny Brenda's on 3/6, but nothing closer. The full (small) list of currently announced dates is below.
Wild Flag completed a West Coast run earlier this month with Grass Widow, San Francisco at Bottom of The Hill on 11/18 included....
"The members of Wild Flag prepared their own gear, but when it came time to play, Brownstein decided her bottle of Bud Light just wouldn't do. "I would love a Jameson on the rocks," she said -- but there was no traveling anywhere inside the club at this point. So after a few reminders and moments of sincerety-implying silence, a full amber glass came surfing along the top of the crowd. "I'm watching that thing, no roofies," she said -- as the anticipation crested -- then the band kicked out a false, note-length start, and then, on the second try, Wild Flag detonated its sonic bomb, a hybrid of shrill, Sleater-Kinney-flavored punk and fortified grunge riffage, led by two face-shredding guitars." [SF Weekly]
More pictures from that show, with the dates, below...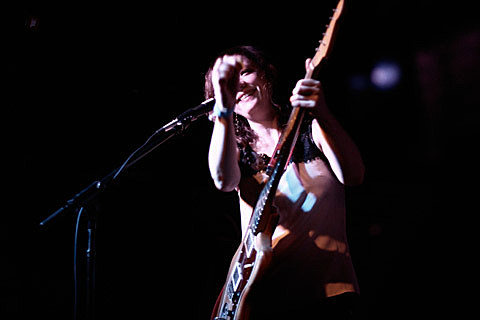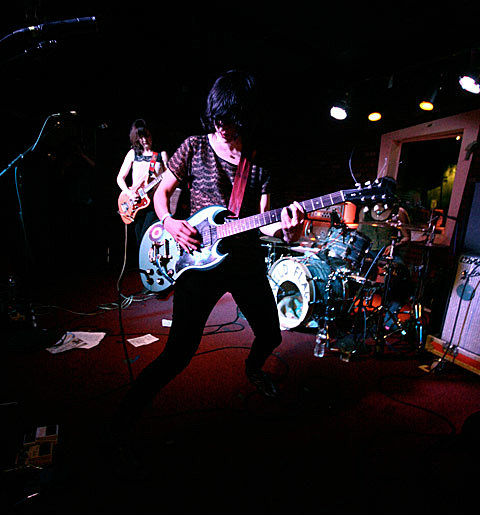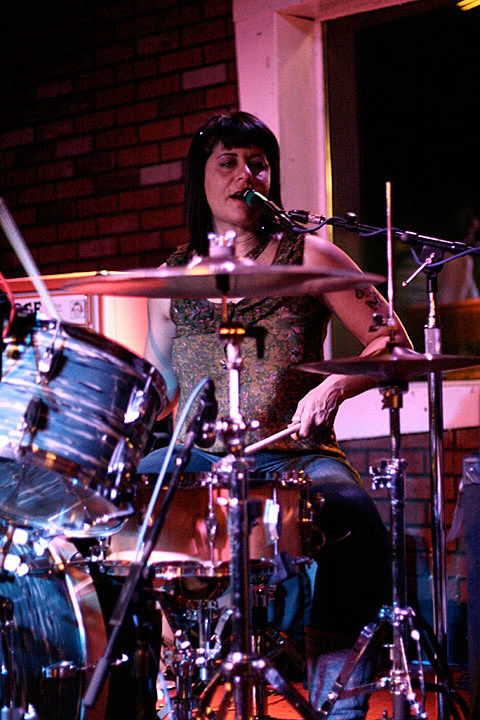 WILD FLAG - 2011 TOUR DATES
Mar 6 2011 Johnny Brenda's Philadelphia, PA
Mar 10 2011 The Black Cat DC, Washington
Mar 11 2011 Local 506 Chapel Hill, NC
Mar 12 2011 The Earl Atlanta, GA
Mar ?? 2011 SXSW Austin, TX