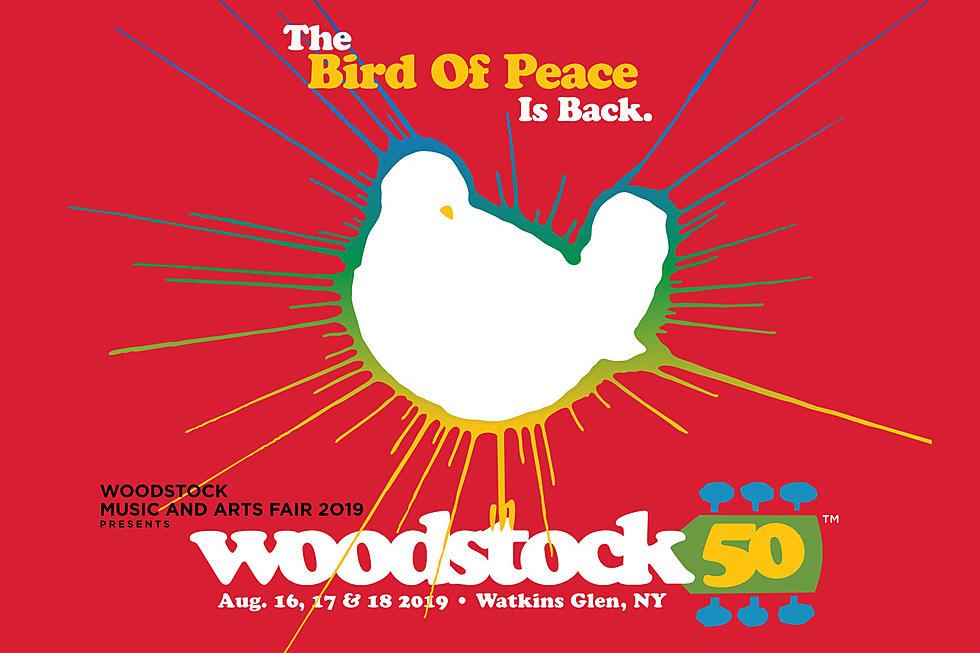 Woodstock 50 "is what the world needs now," organizers say, permit appeal denied again
The troubled Woodstock 50 asked Vernon, NY, the location of a desired new venue for the displaced festival which lost its original home of Watkins Glen, to "let peace, love and music prevail," by hosting the festival at Vernon Downs. It looks like Vernon officials have remained unmoved by those pleas; as of Tuesday night (7/16) -- with the announced festival dates only one month away -- they denied a permit to organizers for the third time. As Utica Observer-Dispatch reports, the town planning board voted unanimously against the festival's latest appeal at Tuesday night's meeting, which was held in a standing-room only town office room.
In a letter, Oneida County Executive Anthony Picente wrote, "I'm pleased with the decision of the Town of Vernon Planning Board to uphold the town codes officer's decision denying Woodstock 50 a permit. As I've said earlier, inadequate planning and a dangerously truncated timeframe made having this event in less than 30 days from today impossible and irresponsible."
Meanwhile, Variety reports that Woodstock's latest production partner, Virgin Produced (who came onboard after Superfly, then CID Entertainment, ended their involvement with the festival), "has officially concluded its consulting role with respect to the company and the proposed festival" following this latest denial. CEO Jason Felts said, "despite our formidable effort to assist Michael Lang and the Woodstock 50 ownership in resurrecting their NY festival, it has become apparent that time has expired."
Woodstock organizers released a statement following Tuesday night's meeting. "Woodstock 50 is disappointed that the Town of Vernon has passed up the opportunity to hold the historic 50th Anniversary Festival by denying our robust and thoughtful proposal," they write. "We regret that those in Vernon who supported Woodstock have been deprived of the once-in-a-lifetime chance to be part of the rebirth of a cultural peace movement that changed the world in 1969 and is what the world needs now. We want to thank the artists who stood by us. We are grateful for the support of Vernon Downs and its generous owner Jeffrey Gural."
Asked if he would continue to try to hold Woodstock 50, original festival organizer Michael Lang told the Poughkeepsie Journal, "I'm disappointed. I knew this wasn't going to be easy and I knew that the town supervisor, frankly, was really behind this position. We just hoped there was a sense of fairness that these people would be adhering to and it doesn't seem to be the case." He added, "I won't try again here" in Vernon to obtain a permit.
Festival principal Greg Peck said that he and other organizers "may be getting some guidance to reapply in the morning," however.