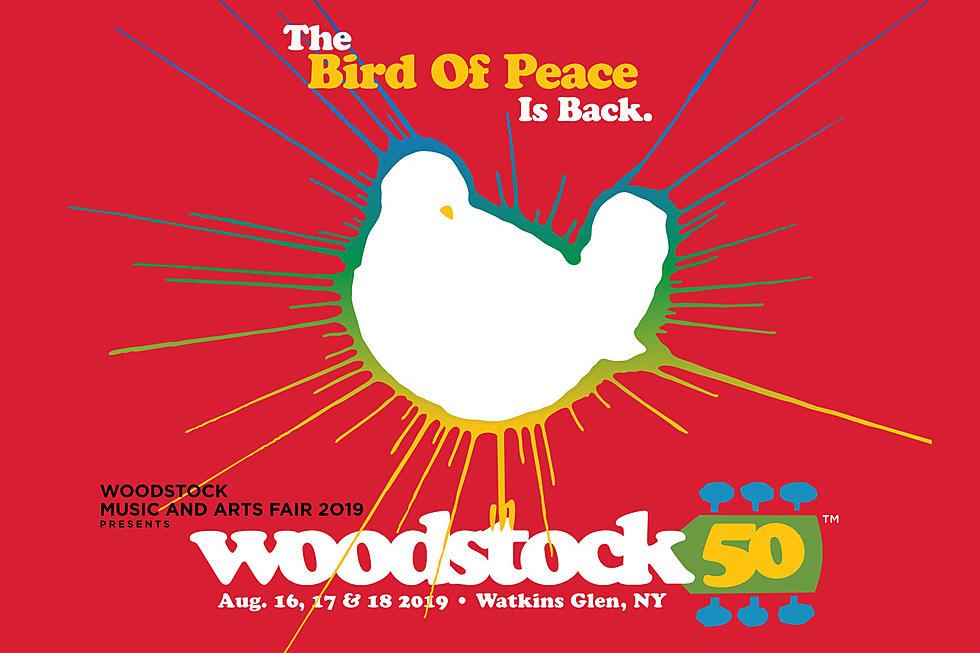 Woodstock 50 organizers "vehemently deny" cancellation
Following a statement from the festival's financial backer, Dentsu Aegis Network, that Woodstock 50 is cancelled, festival organizers have responded saying that isn't true. "Woodstock 50 vehemently denies the festival's cancellation and legal remedy will (be) sought," a statement from the festival to Poughkeepsie Journal reads.
One of those organizers, original Woodstock co-founder Michael Lang, spoke to New York Times shortly after Dentsu Aegis's statement, and said "they do not have the right to unilaterally cancel the festival." Lang has not made any further statement at this time.
UPDATE: Michael Lang released a new statement via Woodstock Ventures on Monday (4/29) night. "We are committed to ensuring that the 50th Anniversary of Woodstock is marked with a festival deserving of its iconic name and place in American history and culture," he wrote. "Although our financial partner is withdrawing, we will of course be continuing with the planning of the festival and intend to bring on new partners. We would like to acknowledge the State of New York and Schuyler County for all of their hard work and support The bottom line is, there is going to be a Woodstock 50th Anniversary Festival, as there must be, and it's going to be a blast."
Officials in Schuyler County, NY, including County Administrator Tim O'Hearn, say they received word from Dentsu Aegis in an email this morning, Poughkeepsie Journal reports. "It's a surprise, no question about that, and we're certainly disappointed and have to respect their decision, but this is a huge economic loss for the county," he said said. "We hope we can salvage something from it as we move forward."
Billboard reports that in the past few days, organizers planned to fire festival producer Superfly (who also produce Bonnaroo, Outside Lands, and other festivals) and hire CID Entertainment to replace them. They also sought an additional $20 million in funding, reaching out to both Live Nation and AEG, both of whom turned them down.
Representatives for Lang told Billboard that he wasn't aware of the recent attempts at securing more funding, and called Dentsu Aegis a multi-billion dollar company. "$20 million is nothing to those guys," they said.