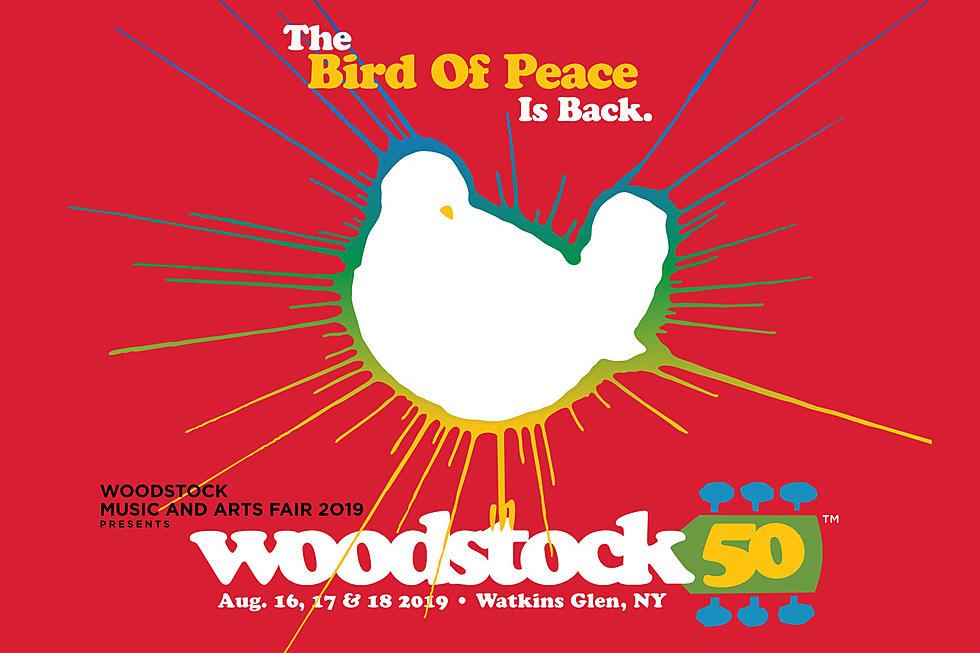 Woodstock 50 to appeal permit denial, asks Vernon to "let peace, love, and music prevail"
Woodstock 50 lost its original venue, Watkins Glen, in June, and seemingly lost its intended replacement, Vernon Downs, earlier this week when the town of Vernon, NY denied them a permit. The festival immediately released a statement that they intended to appeal, which they have five days to do, and said they "believe certain political forces may be working against the resurrection of the festival." Now they've released another statement, appealing to the town of Vernon. "Woodstock is committed to bringing peace, love and music to The Downs," they write. "Will you all let peace, love and music previl August 16-18?"
The festival also mentions their long-delayed ticket sales, which were originally supposed to begin on Earth Day, April 22. "Upon permit approval we'll announce our ticket on sale," they write.
UPDATE: Billboard reports that Woodstock organizers filed the appeal today, and sent them a statement:
Woodstock 50 this morning appealed a decision by the Town of Vernon to turn down a permit needed to hold its 50th Anniversary Festival at Vernon Downs. We also have submitted a comprehensive new application that is nearly 500 pages in length that spells out in great detail our plans for security, traffic and medical emergencies.

We believe there was no legal reason for the Town to turn down the original permit application. We hope that for the good of the local and regional economy of central New York and for the health of the Town's largest employer, Vernon Downs, officials will grant the requested permit on an expedited basis and agree to host what will be a safe, world-class and historic event.
According to Billboard, festival co-founder Michael Lang has been instructed by organizers to "stop making statements to the press and city officials," but perhaps he'll have something to say at a Q&A and book signing scheduled for tonight (6/11) at NYC's Rizzoli Bookstore, where he'll be joined by original Woodstock photographer Henry Diltz for the launch of the festival's official 50th anniversary book, Woodstock: 3 Days of Peace and Music (there's also a 10-LP, multicolored vinyl box set commemorating the festival available through Vinyl Me, Please).