WU LYF & Bass Drum of Death @ Mercury Lounge (pics, video)
www.distortionfilms.com
"Any sort of mention of Wu Lyf has to explain their anti-publicity and DIY stance. Now, they are slowly revealing themselves. At Friday's show, Ellery Roberts introduced the band. Although his thick Northern England accent was hard to understand. They even did a Radio 1 session last week before they arrived in New York." [Music Snobbery]
WU LYF, after making their US debut in NYC in April, returned and played two sold out shows this past weekend with Bass Drum of Death. The first was at Mercury Lounge on Friday (7/22) and then Knitting Factory on Saturday (7/23). The intense and shirtless headlining band showcased material from their recently released Go Tell Fire to the Mountain.
"The ballyhooed debut album from WU LYF (pronounced "woo life" and an acronym for World Unite! Lucifer Youth Foundation) was self-produced and recorded in an abandoned church and if this is already too "indie" of a narrative for you, let me just quickly re-iterate that the record is really, really good." [Potholes in My Blog]
Pictures and videos from Mercury Lounge continue below....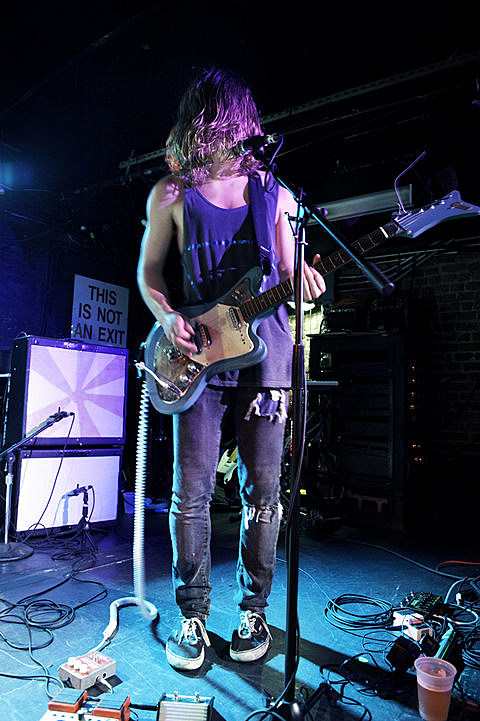 WU LYF - "Summas Bliss" at Mercury Lounge 7/22/11

WU LYF - "Such A Sad Puppy Dog" at Mercury Lounge 7/22/11