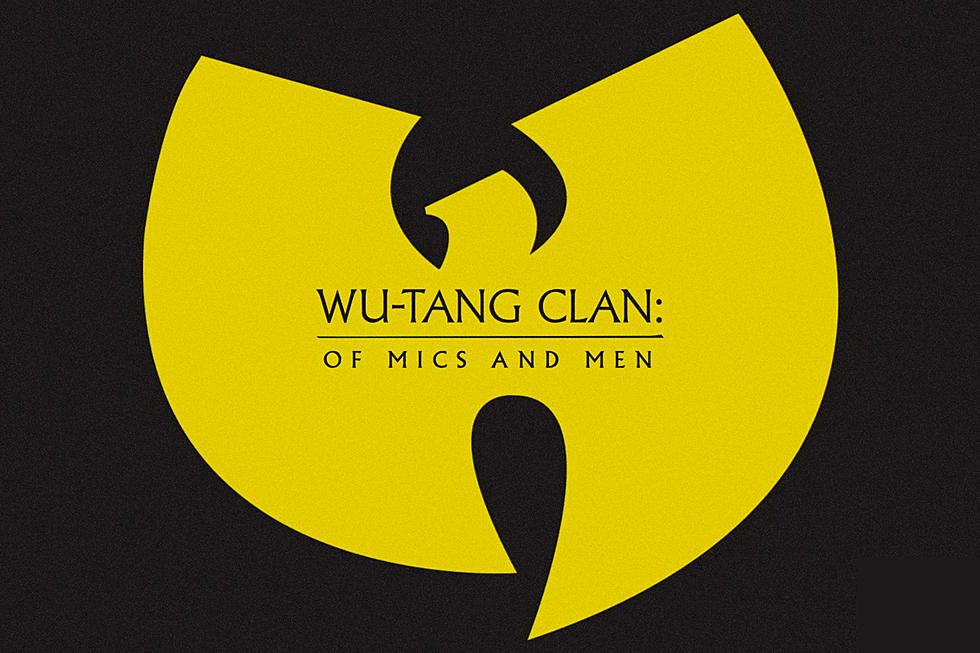 Wu-Tang Clan: Of Mics & Men's first trailer is out (watch) ++ NYC shows this weekend
Wu-Tang's 36 Chambers shows hit NYC's Terminal 5 on Saturday (1/26) and Sunday (1/27). Saturday's show is sold out, but tickets are still on sale for Sunday. The shows kicked off in Philly on Thursday (1/24), and the Philadelphia Inquirer was there:
Shortly after 10 p.m., the RZA walked out with a bottle of celebratory champagne. And with the aid of Ghostface, Raekwon, Inspectah Deck and GZA, the crew leaped into "Bring Da Ruckus," Enter The Wu's opening track that served as a statement of purpose and worked as a promise kept on Thursday night, as Inspectah Deck vowed to "verbally assault with the tongue … and shot your knot like a stun gun."

What followed was an hour and 45 minutes of something the Wu-Tang are seasoned practitioners of: controlled chaos.

Yes, there were often as many as 12 people on stage, including the late Ol' Dirty Bastard's son Young Dirty Bastard, unofficial member Mathematics handling deejay duties and gray eminence Popa Wu, who imparted words of wisdom to the crowd: "Don't let anyone take your mind away from you. What your love is what you love."

A Wu-Tang show feels anything but choreographed, but Thursday's performance was a nonetheless a smooth running operation. You sometimes wish that the members were wearing name tags so it would be clearer who's rapping when, but considering how much talent is assembled on stage, it's remarkable how effortlessly the Wu ran, with momentum rarely flagging.
Read their full review here.