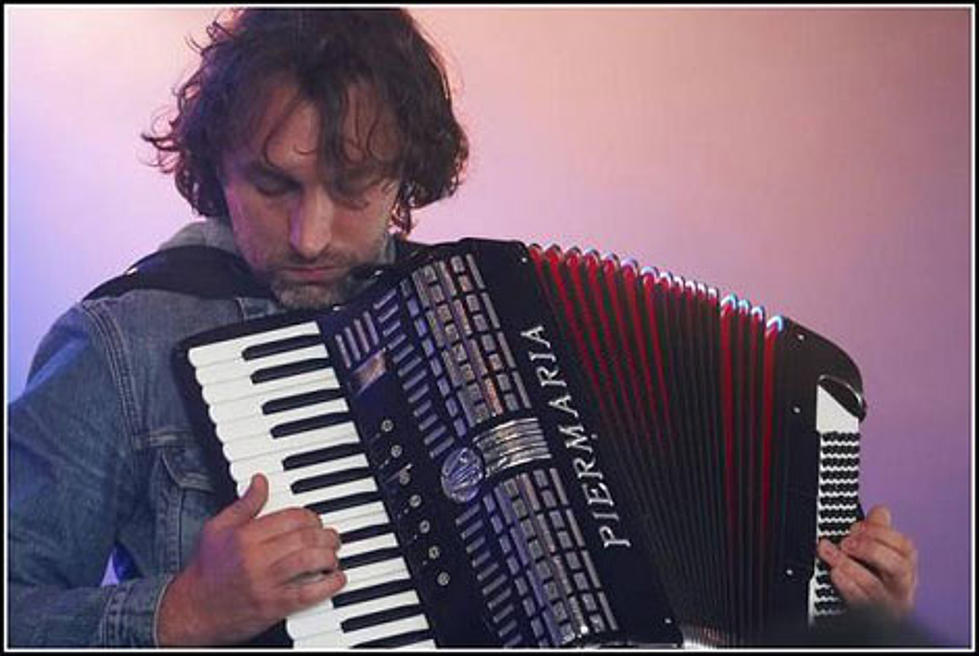 Yann Tiersen – 2009 Tour Dates (Irving Plaza, ATP UK)
Guillaume Yann Tiersen (born 23 June 1970) is a French musician and composer known internationally for composing the score to the Jean-Pierre Jeunet movie Amélie.His music is recognized by its use of a large variety of instruments in relatively minimalist compositions, often with a touch of either European classical music or French folk music, using primarily the piano, accordion or violin together with instruments like the melodica, xylophone, toy piano, ondes martenot, harpsichord and typewriter. He has been compared to musicians Chopin, Erik Satie, Phillip Glass and Michael Nyman [Wikipedia]
Yann Tiersen is going on tour! A tour that includes North America and which includes an April 16th show at Irving Plaza in NYC. Tickets are on sale.
Other cities on the tour include Montreal, Toronto, Chicago, Minneapolis, Seattle, Denver, Salt Lake City, Portland, San Francisco, and LA. On May 15th he's playing the Breeders-curated ATP Festival in Minehead. Back in 2003, musicOMH wrote this review of one of Yann's live shows...
He began his set on grand piano - and his piano pieces are rarely other than delightful. What wasn't obvious from listening to his albums was instantly so here - it isn't someone playing melodica or accordion with him as he tinkles the ivories. Oh no. He plays both instruments at the same time.

After each track, rapturous applause greeted him as he shifted between piano, melodica, accordion, violin, viola, bass, guitar and even vocals. A rare chance was afforded to the audience to hear a solo viola piece, Qu'En Reste-t-il? from L'Absente, in which at any moment sparks could have flown from the instrument as Yann fiddled for all he was worth. Here was a man making electricity spark from an acoustic instrument before our very eyes. His playing was enough to make members of his audience weep at its beauty.
All tour dates below...

Yann Tiersen - 2009 Tour Dates
Apr 15 - Maison Française WASHINGTON
Apr 16 - Irving Plaza NEW YORK
Apr 17 - Club Soda MONTREAL
Apr 18 - Club Soda MONTREAL
Apr 19 - Mod Club Theatre TORONTO
Apr 21 - Logan Theatre CHICAGO
Apr 22 - Triple Rock Social MINNEAPOLIS
Apr 24 - Blue Bird DENVER
Apr 25 - Urban Lounge SALT LAKE CITY
Apr 27 - Richards VANCOUVER
Apr 28 - Neumo's SEATTLE
Apr 29 - Wonder Ballroom PORTLAND
May 1 - Great American SAN FRANCISCO
May 2 - El Rey LOS ANGELES
May 8 - Queens Hall EDINBURG
May 9 - ABC 1 GLASGOW
May 10 - Duchess YORK
May 11 - Academy II BIRMINGHAM
May 13 - Junction CAMBRIDGE
May 14 - Electric Ballroom LONDON
May 15 - ATP fest "The Breeders" MINEHEAD
May 17 - Pheonix EXETER
May 18 - Komedia BATH
May 19 - Concorde II BRIGHTON
Jul 4 - Centro de artes e do espectaculos FIGUEIRA DA FOZ
Jul 5 - Casa das artes VILA NOVA DE FAMALICAO
Jul 6 - Centro cultural de Belem LISBOA