Yeah Yeah Yeahs played Santos Party House (pics & setlist), playing Letterman & Fallon b4 Coachella
Yeah Yeahs Yeahs scheduled a secret show on short notice on Easter (4/12). People didn't know about it. People weren't sure if they'd be able to get in. And people were out of town or with relatives that night. That's probably why the line wasn't too nuts. It didn't even get crowded until halfway through opener Freshkills' set. Yeah Yeah Yeahs went on at 11...
"The show was easier to get into than anyone thought. As I noted several times above, there were tickets at the door. Called the santos line that morning, not the prerecorded message, but the direct line and they confirmed it. I got there around 5:30 and waited in line in the cold. If I got there at 7:00, it would have been fine. It was pretty secret for a secret show." [Ashok]
Yeah Yeahs Yeahs' next proper show (that we know about) will happen at Coachella on April 19th (the Santos show was probably a warm-up for that). Before that, the band's media blitz continues will appearances on both The Late Show with David Letterman (April 14) and Late Night with Jimmy Fallon (April 15). More pictures from Santos below...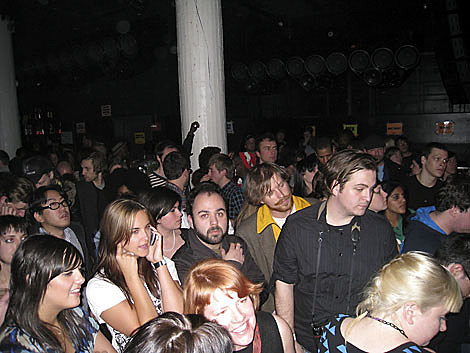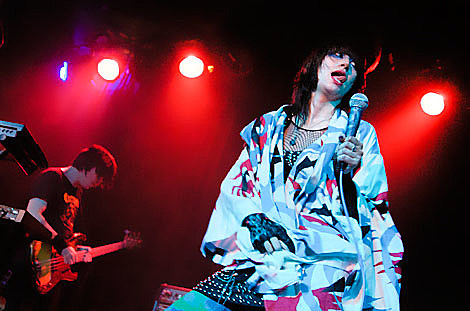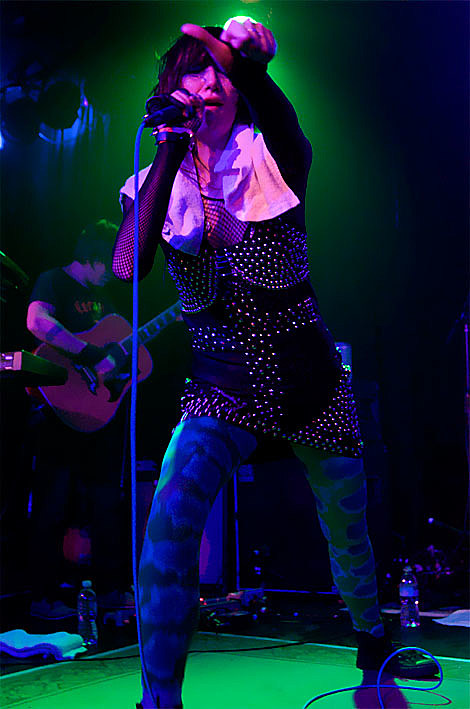 Yeah Yeah Yeahs @ Santos Party House (setlist)
Heads Will Roll
Black Tongue
Human Fly (Cramps cover)
Phenomena
Dull Life
gold lion
Art Star
skeletons
Hysteric
Down Boy
Zero
Maps
Y Control