Yeasayer & Daedelus played Music Hall of Williamsburg (pics, setlist, video)
Yeasayer at Music Hall of Williamsburg - 8/15/12

Yeasayer are about to kick off a full North American tour on Tuesday (8/21), the day their new album, Fragrant World, comes out. That tour hits NYC on September 12 at Central Park Summerstage with Tanlines and Daedelus (tickets), but they played a much more intimate NYC show last night (8/15) at the sold out Music Hall of Williamsburg with Daedelus.
Yeasayer dedicated the majority of the set to Fragrant World, playing 9 of its 11 songs in their 15-song set. So if you went hoping to hear the shimmering psychedelic ramblings of their early career like "Wait for the Summer" or "Sunrise," you'd have found yourself out of luck and instead given the run-of-the-mill R&B of their new album. If you weren't at the show, did you stream it live? If you missed that, the Bowery Presents YouTube channel is hosting an archive of the full show, which you can watch below.
In related news, Yeasayer frontman, Chris Keating, recently spoke to Rolling Stone about how Frank Ocean "is a good new face for the R&B world right now" and R. Kelly is "a terrible piece of shit, a horrible person, really bad all around."
Meanwhile, Yeasayer drummer Sinkane is continuing his residency at Zebulon this Monday (8/20) and the one following that (8/27).
More pictures, video and the setlist from last night's show are below.

---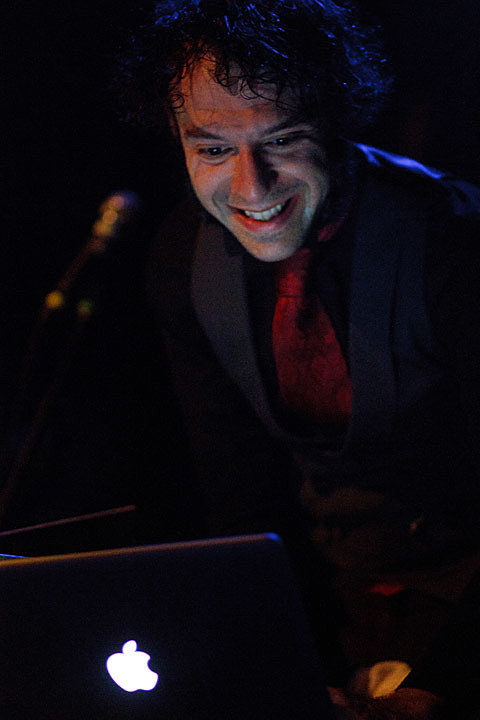 Yeasayer at Music Hall of Williamsburg - 8/15/12 Full Show

Yeasayer at Music Hall of Williamsburg - 8/15/12 Setlist:
Henrietta
Fragrant World
2080
Blue Paper
Longevity
O.N.E.
Don't Come Close
Madder Red
Demon Road
Devil and the Deed
Reagan's Skeleton
Ambling Alp
Encore:
Fingers Never Bleed
Tightrope
Folk Hero Shtick