Yelle – Highline Saturday, Coachella, Hiro Ballroom, pics, etc
I tried to like Yelle by staying up late to watch her streaming Coachella performance (she was on after Portishead). Maybe it was just that I was missing Prince at the time, but watching her play only made it worse. Like her or not, she seems here to stay. Her show at Highline Ballroom in NYC this Saturday night (May 3, 2008) is even sold out.
I can't escape her, for now anyway. Finger on the Pulse (sometimes BV contributors) will be opening the Saturday night show with a DJ set, and they've have been kind enough to offer two pairs of tickets to giveaway. To win, email music@fotpnyc.com (subject: yelle contest). Include your first and last name. They'll pick two winners and put them on the list.
Last time Yelle was here (in February), she played Knitting Factory and Hiro Ballroom. Bao was at the Hiro one and he took some pictures. More of them below....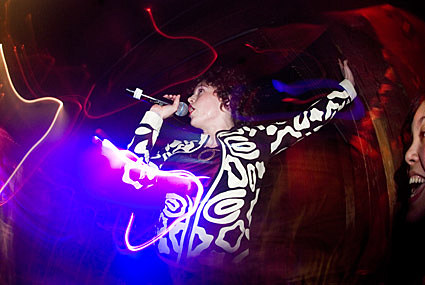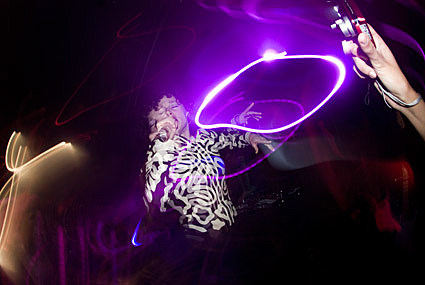 Yelle - mostly finished - 2008 Tour Dates (for the record)
22/04/08 : SEATTLE -WAR ROOM
23/04/08 : PORTLAND_ Wonder ball room
24/04/08 : SAN FRANSISCO- Independant
26/04/08 : INDIO USA- Coachella Festival
29/04/08 : CHICAGO -Mansion
30/04/08 : TORONTO - Opera House
02/05/08 : MONTREAL- Club Soda
03/05/08 : NEW YORK- Highline ballroom