Young Thug & Rich Homie Quan release 2 new songs (listen)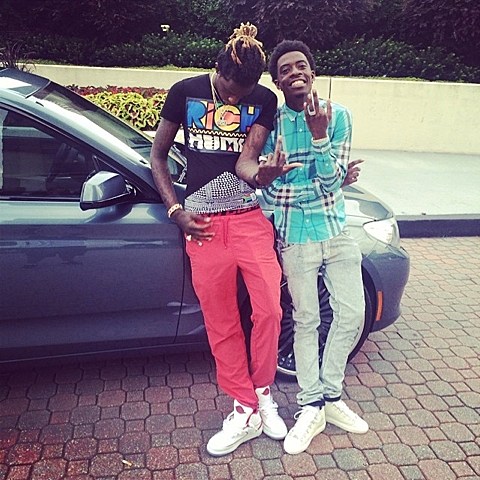 Together, Young Thug and Rich Homie Quan have released some of the most beloved rap songs and mixtapes of the past few years (like the still-unstoppable "Lifestyle"), and now they just dropped two more. Stereogum points to a post on Miss Info revealing "Dead On" and "Contemplate," both of which suggest these two still have plenty of bangers in them. There's no word on whether or not these will appear on an upcoming release, but Rich Gang: Tha Tour Part 2 is supposed to come out. Listen below.
Both of these guys are insanely prolific on their own too. These songs aren't the first they've put out in the past year or even the past week. Thugger recently made up with producer Metro Boomin and dropped "Hercules" a few days ago (which hopefully means the Metro Thuggin mixtape will eventually come out?) and Rich Homie Quan just released his billionth mixtape, Album Before The Album. Listen to all that below too.
Neither of these guys have upcoming NYC shows at the moment, but you can head just a bit out of the city this weekend and see Rich Homie Quan with Jadakiss in Connecticut on Saturday (11/21).

---