Young Widows, My Disco, Tournament & The Austerity Program @ Europa, NYC – pics
Hello,
Due to a theft that occurred at our show in Toronto over the weekend, we can no longer continue the rest of our tour dates in North America. I cannot re-enter the USA as a passport was taken in the theft. I am being sent home to the UK tomorrow night. Our apologies to those who have helped in organising these shows, and for those that were hoping to see us. A special thanks to Young Widows for inviting us to join them on this tour. All shows will continue, just without us. Please support these shows. Young Widows are an amazing band, and now close friends of ours. We thank them most of all...

Thanks, we're hopeful we will return in the fall.

Liam Andrews, Ben Andrews, Rohan Rebeiro.
That statement wasn't entirely true though, as My Disco ended up playing Europa as a duo, as evidenced in the pictures below....

Tournament...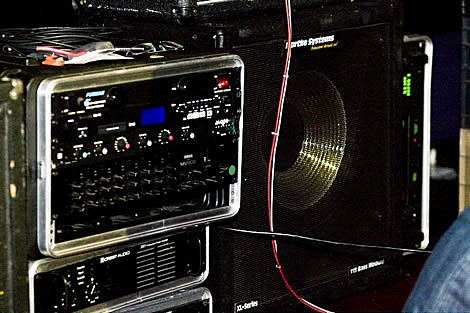 The Austerity Program are gearing up to record a new EP, the follow-up to the caustic Black Madonna. The band is scheduled to tear the roof off of Union Pool on April 26th with Tournament and Wetnurse.
YOUNG WIDOWS - 2009 TOUR DATES
May 1 2009 Headliners Louisville, Kentucky