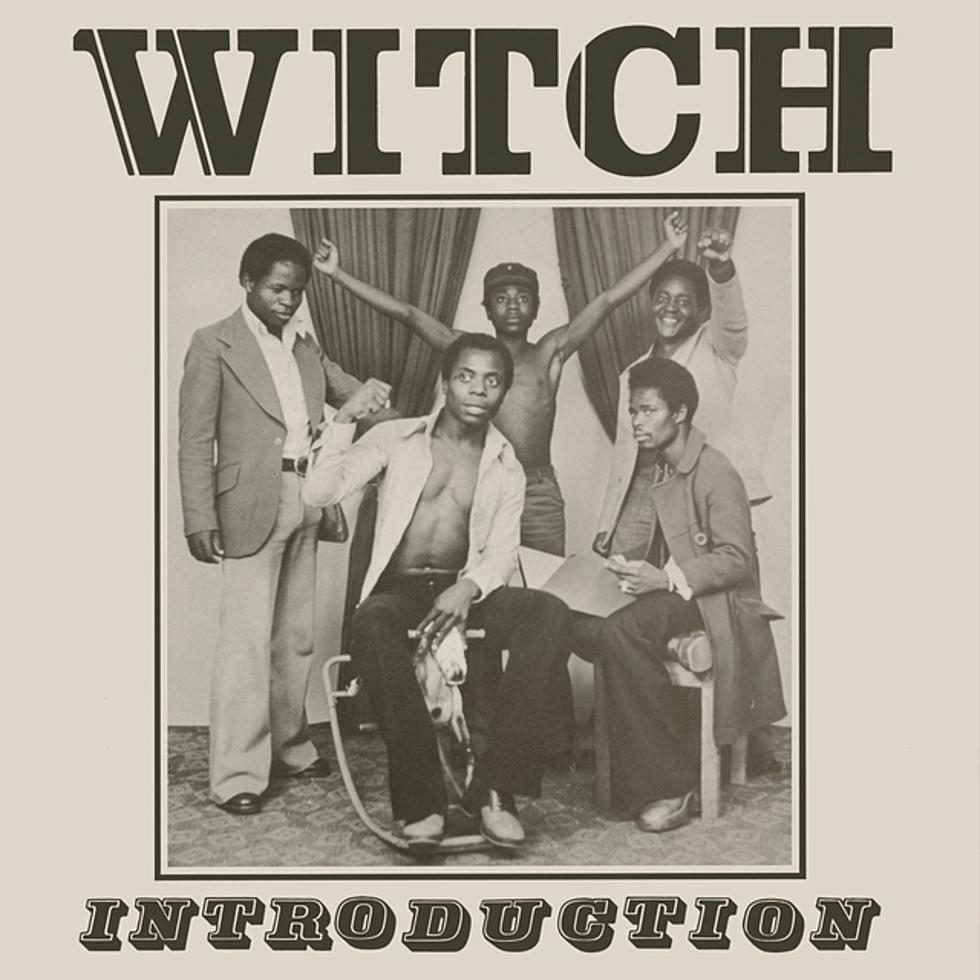 Zamrock band WITCH (We Intend to Cause Havoc) announce first-ever U.S. tour
Zambian band WITCH (We Intend to Cause Havoc) were formed in the early '70s and, originally, made their own version of psychedelic garage rock which they dubbed Zamrock. (They are not to be confused with Witch, the metal band that includes J. Mascis and King Tuff. Or with any of the other many bands named Witch for that matter.) WITCH released seven albums with original frontman Jagari Chanda, who left the band in the '80s when he found God and then started working in a gemstone mine.
There was a resurgence for WITCH's music in the early part of this decade when their records were reissued in 2012. Then in 2016, Dutch musicians Jacco Gardner and Nic Mauskovic (Altin Gun) followed a documentary crew who were making a film about WITCH to Zambia, tracked down Jagari, bringing him out of retirement for a gig (with Gardner and Mauskovic backing them). WITCH have toured Europe since, and Jagari came to the U.S. for Zamrock events on the West Coast in 2013. The WITCH documentary premiered in May and you can watch the trailer, and check out some of WITCH's music, below.
Jagari and WITCH are coming to the U.S. in October for their first-ever tour here, surrounding their appearance at the 2019 Desert Daze festival. The lineup of the touring band will include Jacco Gardner and Michael Rault and dates include Los Angeles, San Francisco, Milwaukee, Cleveland, Philadelphia, DC, and Brooklyn's The Bell House on 10/22. Tickets for The Bell House show go on sale Friday, August 23 at 10 AM. All dates are listed below.
W.I.T.C.H. (We Intend to Cause Havoc) - 2019 Tour Dates
Oct 10 - Los Angeles - Lodge Room
Oct 11 - Lake Perris, CA - Desert Daze 2019
Oct 14 - San Francisco - The Chapel
Oct 16 - Chicago - Lincoln Hall
Oct 17 - Milwaukee, WI - Company Brewing
Oct 18 - Cleveland, OH - Beachland Ballroom
Oct 19 - Philadelphia, PA - First Unitarian Church
Oct 21 - Washington, DC - Union Stage
Oct 22 - Brooklyn, NY - The Bell House