Zola Jesus played KF & Le Poisson Rouge (pics)
Zola Jesus performed at least four times in two days (KEXP & a private Converse/Fader thing were two of them), capping off her CMJ run in NYC with a show at Le Poisson Rouge last night (10/19) with her tour-mate Xanopticon. The early-ish show ended at 10PM and was one of two evening dates, including the pair's appearance at Knitting Factory the previous night.
Zola Jesus has moved on to Philadelphia to play a show at First Unitarian Church TONIGHT (10/20) with Psychic Teens. Stream all of Psychic Teens' new LP Teen below (and preorder it at Golden Voyage), and look for them at Union Hall on 11/17 with Hannibal Montana and Carved Up. Tickets are on sale.
All tour dates, that LP stream and more pictures from last night, below.

--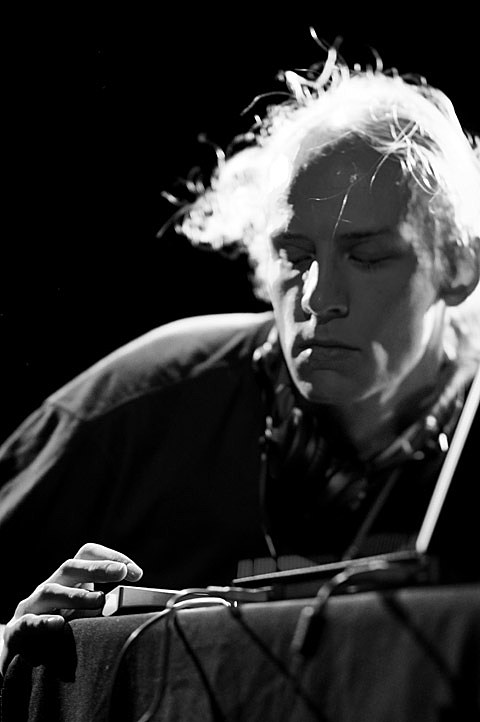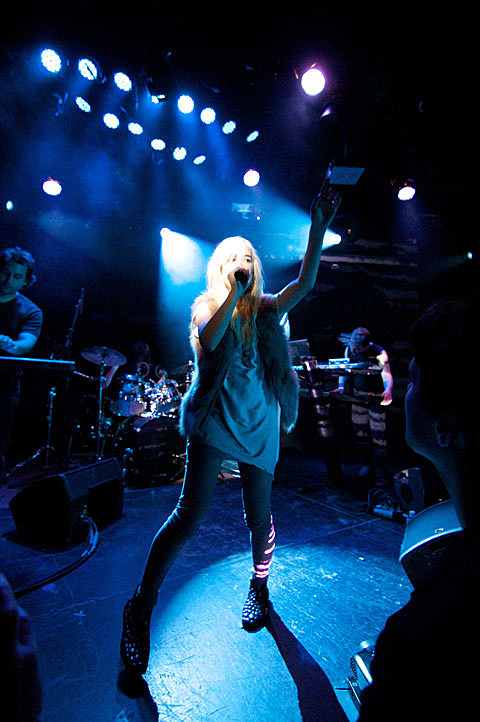 ZOLA JESUS - 2011 TOUR DATES
10.20.11 Philadelphia First Unitarian Church United States
10.22.11 Baltimore Ottobar United States
10.24.11 Chapel Hill Local 506 United States
10.25.11 Atlanta The Earl United States
10.26.11 New Orleans Siberia United States
10.28.11 Denton Dan's Silverleaf United States
10.29.11 Austin Mohawk United States
10.31.11 Los Angeles Echoplex United States
11.01.11 San Francisco The Independent United States
11.15.11 Istanbul Babylon Club Turkey
11.17.11 Koln Stad Garden Germany
11.18.11 Haideburg Karstelbahnhoff Germany
11.19.11 Munich Orangehouse Germany
11.20.11 Frankfurt Am Main Sinkkasten Germany
11.23.11 London Heaven, Under the Arches United Kingdom
11.24.11 Manchester Manchester Academy 3 United Kingdom
11.25.11 Liverpool Karizmir United Kingdom
11.26.11 Amsterdam Le Guess Who Festival Netherlands
11.28.11 Brussels Rotonde (Botanique) Belgium
11.29.11 Paris Divan du Monde France
11.30.11 Luxembourg Rock Hall Luxembourg
12.01.11 Leipzig UT Connewitz Germany
12.02.11 Warsaw Soho Factory -- Electronic Beats Poland
12.04.11 Prague Meet Factory Czech Republic
12.05.11 Zurich Papiersaal Switzerland
12.06.11 Milan Magnolia Italy
12.07.11 Bologna Covo Italy
12.08.11 Rome Circolo degli Artisti Italy
12.09.11 Pisa New Carocol Italy